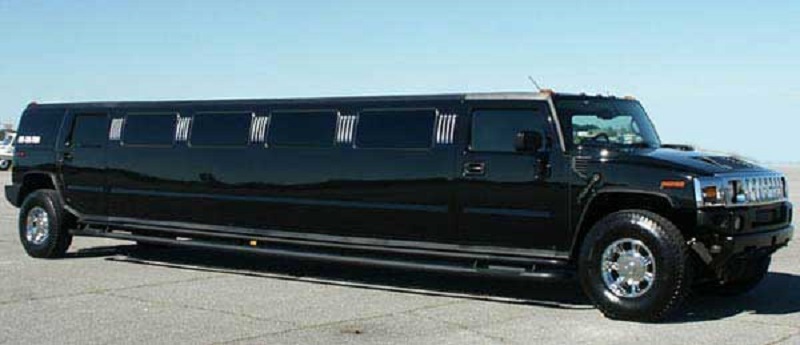 Buying An SUV Limousine
When you're buying an SUV limousine, you want to make sure you're purchasing the right one for your business. In most cases, the SUV limo is your party or large group limo. With these larger limousines becoming more popular, your passengers have certain expectations.
Take your time to look at features, pricing, mileage and profit expectations before buying. It's better to take an extra few weeks than be stuck with a limo that isn't making you any money.
     Buying An SUV Limousine The Right Way
Pros And Cons Of New. The obvious benefit of a new SUV limousine is it's brand new, only has a few miles on it and probably doesn't require as much maintenance as a used one. On the other hand, you could be looking at a large price difference. Don't worry, you don't have to buy new. If a used model offers all the features you're after and is still in great shape, you'll save money and still have a long lasting limo. If you're after a newer model, a new SUV limo might be the only way to get the exact model you want.
Pros And Cons Of Used
When buying an SUV limousine, you're more than likely going to buy a used one. Obviously, with used, you're getting a limo that's already seen quite a few passengers. The older the model, the more maintenance you'll likely have to do. The key is to consider the cost of maintenance versus the cost difference between new and used. If there's a $10,000 difference, you won't likely pay that much in maintenance over the next five years or more. If it's only a few thousand, you could save money in the long run by buying new.
Variances In Pricing
As you research different makes and models, you'll notice that all SUV limousines aren't priced equally. For instance, a 2006 Hummer H2 may cost $5,000 or more than a comparable 2007 Chevrolet Tahoe. The differences come from condition, mileage, features and make. Think about it. If you bought a Hummer for personal use, it'd cost much more than a Chevy truck. Never shop based on price alone.
Make Signals Luxury Level
Even if every feature and amenity inside an SUV limousine is the same, your passengers still have their own ideas of what luxury means. For instance, even if passengers had no clue that this Mercedes Benz was bullet-proof, they'd still think it was more luxurious than a Jeep Latitude. It's all in the name. That's why often times, your passengers associate luxury with Hummer and Cadillac SUV limousines.
Look For Profitable SUV's
Profit is your ultimate goal in a limousine business. Take into consideration the cost of the SUV limousine versus how many jobs your expect to schedule for it regularly. Is there a profit or not? If there's no profit, buy a different limo. If there's even a small profit, the SUV could be just what you're looking for.
Condition Versus Mileage
The one mistake many businesses make when buying an SUV limousine is always looking for low mileage first. The condition is more important than mileage when you're buying used. In this industry, most used limousines are likely to have higher mileage on them. If the condition is still good, that higher mileage could save you thousands. Plus, good condition means the limo has been well maintained and holds up well.
Consider Future Maintenance
The final consideration is to consider the level of maintenance. Remember, SUV limousines are larger, so maintenance is going to be slightly more difficult, especially when cleaning. You'll likely have larger parties, so you're looking at larger messes too. Look carefully at how difficult it'll be to clean and maintain. The last thing you want is to spend all your profit on maintenance.
Buy Without Thinking
This isn't a purchase you make on a whim. With models costing anywhere from approximately $40,000 to new models costing well over $100,000, you should consider your choices carefully. Every limousine fleet should have at least one SUV limo. Pick the right one for your needs and you're making a long lasting, profitable investment in your business.
Ready to start comparing your choices? Start and end your search with by checking out our latest inventory of SUV limousines. 
Image: David Guo