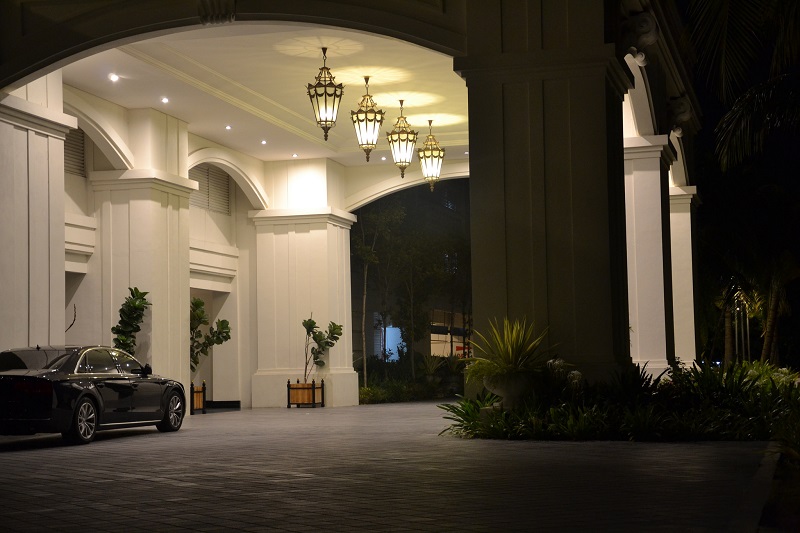 How To Give A 5 Star Experience
Everyone wants the chance to have a 5 star experience. It's one of the reasons many people want to a hire a limousine in the first place. But How To Give A 5 Star Experience is the question. Your business or hotel could give them exactly what they want by ensuring your new limo is everything it should be. Ideally you want to give experiences not gifts. Limousines are unique in helping you give experiences not stuff.
From the ride itself to regular maintenance, it's not hard to turn your new limo into the epitome of luxury. The better experience your passengers have, the more likely they are to come back. Plus, they'll also reward your business with coveted word of mouth marketing.
     A 5 Star Experience
Does your new limo include everything but the kitchen sink or does it leave passengers feeling as if something's missing? Everything a passenger needs is already included. For instance, is it easy for passengers to connect their mobile device to stream their favorite music? Is the bar fully stocked, especially with anything the passengers' requested? The more amenities, the better the experience.
Focus On Chauffeur Training
A professional chauffeur isn't optional – it's a necessity. The wrong chauffeur ruins the experience, no matter how incredible the limousine itself is. Make sure your chauffeurs are trained in how to interact with passengers. They should also know their way around the area and even know multiple routes when possible to avoid traffic. Most importantly, they should be respectful and reliable.
Maintenance Is Everything
It doesn't take long for a new limousine to look like an old one. A few months in and your newest acquisition could look worn and unappealing to passengers if it's not well maintained. Regular cleaning and maintenance keep your limousine running smoothly and looking brand new. Don't forget to keep the interior maintained as well or that experience could turn into a 1 star.
Create 5 Star Packages
Sometimes the limousine is incredible, but passengers aren't sure what to do with it. Use your new limousine to start a new program of 5 star packages. These would include things such as a romantic night out with dinner and a concert and touring cultural attractions throughout the day. You could even include tickets to exclusive events or arrange reservations at 5 star restaurants for any passengers who rent that limo.
Ensure A Smooth Quiet Ride
A loud engine, the wrong tires or a poorly insulated interior ruin a limo. Instead of a luxurious ride, passengers are treated to obnoxious sounds, vibrations and bumps. Most of the time, this problem is easily remedied by choosing the right limo to start with or customizing your limo to make sure it provides the smoothest and quietest ride possible.
Listen To Your Passengers
Not sure what a good experience is? Just ask your passengers. Ask them what they want and need. Catering to what your passengers want most is the true definition of luxury. In the end, that's what 5 stars are all about – a luxury experience unlike any other. Ask for feedback from your passengers and use it to turn your new limo into something amazing. Just remember that for the younger crowd this would be gift experiences for kids that are memorable.
Continue to improve your growing fleet by always asking passengers for feedback. While you may not be able to cater to every request, you'll learn much about your passengers and what they expect from your limousine service. This should answer your question of How To Give A 5 Star Experience.
Provide A True 5 Star Experience
We hope you have enjoyed this topic on "How To Give A 5 Star Experience". As you can see, it's not that difficult to provide a true 5 star experience to your passengers. Customizing your limousine to make it more luxurious, maintaining the limo from day one and listening to what your passengers want are the keys to making every limousine ride a 5 star one. Start with a new limousine and then upgrade your existing limos to ensure no matter which limo passengers use, they have the best possible experience.
Looking for a new limousine for your 5 star packages? Look no further than American Limousine Sales. Contact us today to find the perfect limo and have it customized to your specifications.
Image: Simon_sees