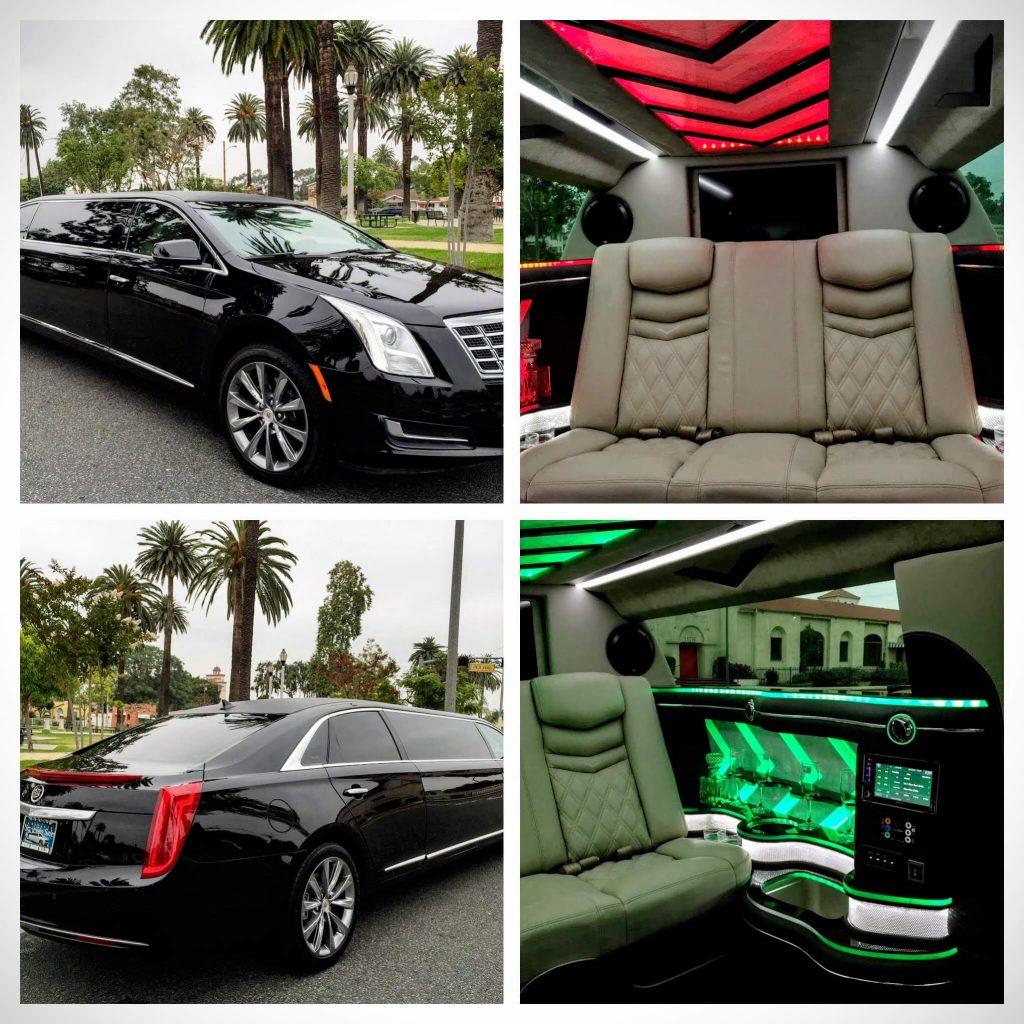 Cadillac drives the American spirit, one of the former United States presidents once said. Cadillac's are prestigious, luxurious and durable vehicles cherished by many. They are trend setters in the luxury car world.
It should not amuse you then that the President of the United States is chauffeured around in a custom made Cadillac. Simply put, nothing comes close to a Cadillac when it comes to luxury and comfort standards. Imagine, you being the proud owner of a new or used Cadillac limo.
Would that not be amazing? We find that limousine for Sale by owner on your behalf. Our core mission is to help people find the right Cadillac limousines depending on their current financial abilities. If you are looking for a Cadillac Limousine for Sale by owner then we are the best shot. We have a wide variety of limos in stock just for you.
New Cadillac Limousine For Sale
Owning a Cadillac limo has never been easier. We have customer friendly finance options for every Cadillac limo for sale in our yard. The prices and finance options are so unbeatable, owning a Cadillac financially feels like owning a Toyota.
We go extra easy on your pocket to make the dream of owning a new or used Cadillac limo come true. Our lease to own finance option gives you the opportunity to own a Cadillac and pay slowly for it. After making the down payment you are allowed to spread the balance over periods of up to five and half years.
The down payment you are required to make is often less than a quarter of the selling price of the limo. Owning a Cadillac limo never got this easier. All costs are well stipulated for you such that you do not end up paying hidden costs. Our finance processes are transparent and fool proof. What are you waiting for come to our dealership and get the Cadillac limo for sale that best suits you.
     New Cadillac Limousine For Sale
If you are wondering why to opt for that Cadillac limousine for sale at our dealership, then take a seat. There are numerous reasons why a Cadillac limo is a better option over other brands. The custom-built Cadillac limos are not just like any other limo you see on the roads.
They are built to last longer while at the same time providing you with the luxury you need. Cruising in a Cadillac limo feels like taking a flight, and at times even better. The Cadillac limos we have are fitted with extra soft suspension, and heavy-duty shocks to minimize shock and vibration.
Even after that five-hour drive, you do not feel the slightest pinch of fatigue. The noise shielding on all our Cadillac Limos is excellent. Once inside the limo, you disconnect from the outside world, and you get to hear are what is inside the cabin.
You won't even realize the powerful engine coming to life. Combine this excellent noise insulation with equally superior suspension and what you get is that smooth ride you dream of. No drink spills, or irritation from traffic: just a quiet ride all the way.
Regarding comfort and entertainment, the wide range of Cadillac limos we have for sale offer you the best. What you don't get in these limos simply does not exist in any other limo.
The seats are custom made from leather or other quality materials to give them that executive, classy feel. The ceiling, headliner, carpet, roof, and, floor are customized and designed to give the limo a touch of authenticity.
A mahogany finish on the door and all major surfaces of these limos makes them feel as close as possible to a home. You do not expect any plastics or cheap synthetic materials on a Cadillac limo. Most of them rock all inclusive leather interior leather with suede and mahogany trims on knobs and switches.
The lighting system on Cadillac Limos is top notch. LED mood changing interior lighting illuminates the cabin and sparks the party mood just at the flip of a switch or the twist of a knob. A test drive of the Cadillac XTS limo for sale at our dealership will give you a memorable experience of comfort, the Cadillac way.
In relation to entertainment, Cadillac limos are trend setters they come with state of the art surround speaker systems. CD/DVD players and large flat screen TVs players are obvious in Cadillac limos. Custom bars complete with ice bins, champagne wells, and cup holders are another reason why Cadillac limos are worth consideration.
In some of the Cadillac limos instead of one large bar, we have smaller dual bars. This setting offers a lot of convenience to the passengers and saves on space. With these dual bars, passengers are required to makes less movements to get drinks and other refreshments.
A party on a Cadillac limo never runs out of drinks. The 2014 Cadillac limousine has been sold but we can custom make it for you. Check our inventory.
We do not only deal with used Cadillac limos. We have plenty of new Cadillac limousines for sale at our dealership too. These are barely used with mileage clocks reading less than twenty miles. They may cost a lot more than used limos but you should not forget that they come with better more modern utilities.
Isn't the fact that you can buy such new Cadillac limousines from us on a lease to own arrangement just great. Where else would you get a Cadillac Limo for Sale with such flexible financing options? Do not miss out on this opportunity to own the Cadillac limo of your choice this year. If you are a company that wants to buy new Cadillac limousines, you have come to the right web site.
We have just the right Cadillac limousine for you.
Contact us (310) 762-1710 or text 424-258-5617.