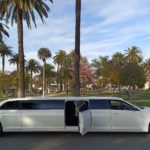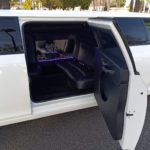 Come to see what all the fuss is about at American Limousine Sales that has the best in luxury limousines for sale with easy financing and shipping anywhere.  You've seen the rest now come and see the best.  Only at American Limousine Sales will you be able to see over 50 custom limousines for sale.  We offer easy financing with little or no money due at signing with we can ship anywhere.
When buying a limo doesn't settle for traveling a long way to only see 1 limo or party bus.  Go to a professional dealership that has many different vehicles to choose from.  We can offer you many options and you won't have to worry about financing or hiring a shipping company to handle the process.  Here at American Limousine Sales, we can ship any limousine or party anywhere in the world with our vast list of connections that include low-interest-rate financing and hassle-free shipping anywhere in the world.  We work with freight forwards that will ensure you get your limo safe and sound in a timely manner.
When it comes to limo sales you won't find a better dealer that offers financing, shipping and can custom build a limousine for you any way you want.
Pros & Cons
Cabin is quiet, with an upscale look and feel
Available V8 engine suits the car's personality well
Touchscreen technology interface is easy to use
Don't come to the Chrysler 300 looking for politeness. This is a big, bold sedan in the classic sense, exuding refinement and comfort while sneering at modern trends like lightweight construction and dynamic handling. The 300 is heavy, powerful, quiet and smooth on the road.
That isn't to say that the Chrysler 300 is behind the times. Rear-wheel-drive models with the V6 engine are EPA-rated up to 30 mpg on the highway. And the standard Uconnect infotainment system is one of the best you can buy. But what really sets the 300 apart is its attitude, as evidenced by a bold front grille, extremely roomy interior.
There is a nice balance of new and old in the Chrysler 300. The car has integrated technology and higher-quality materials over the years to keep pace with fresher competitors. It's a survivor among large sedans and a worthy candidate for buyers who still like feeling some muscle beneath their feet.