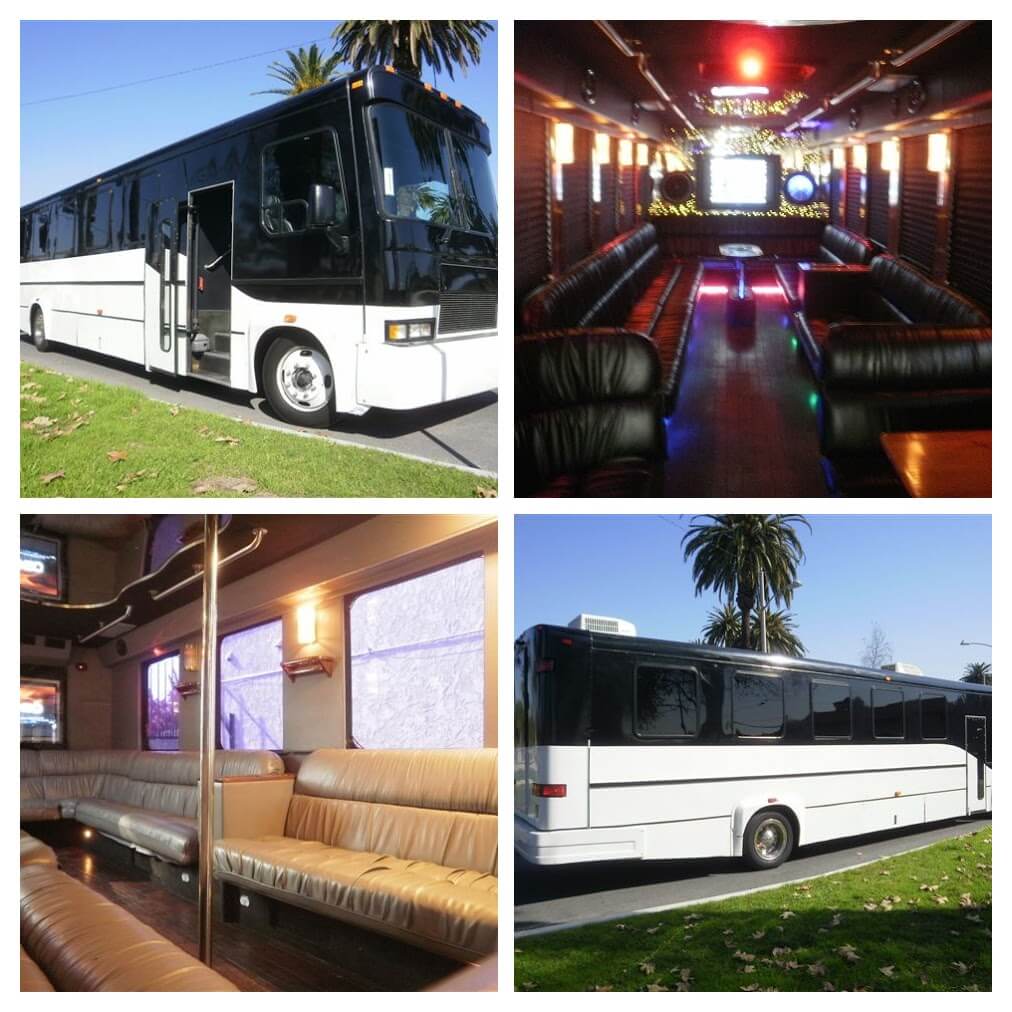 Freightliner Buses For Sale
American Limousine Sales is a limo dealership based in California. We stock new and used limos of various brands. We have ultra modern workshops where we build and upgrade limos. We have built numerous limos since our establishment, and our work always appeals to customers. Positive responses are what we always get from customers. Customers looking for new or used limos do not get disappointed either.
We sell them the limo of their choice at very affordable prices. In case we do not have the specific limo they want in our inventory we connect them with other trusted dealers. To us, a customer is a king who deserves to be treated with utmost care and respect. Our business deals always have a mutual happy ending. Contact us today for new and used limo deals.
     The Daimler Legacy
Freightliner is a brilliant bus and truck brand that has served America for decades. Freightliner trucks and buses are the ultimate transport vessels in American schools, hospitals, and a myriad of other institutions. Almost all Americans step inside a Freightliner bus at least once in their lifetime.
Due to their excellent service Freightliner buses are loved by Americans. The superiority of Freightliner trucks and buses can be traced back to the top notch craftsmanship of their manufacturer, the Daimler Group. Being part of the family of companies founded by Daimler, the Daimler group has managed to retain the Daimler heritage of excellent engineering and craftsmanship that enables them to produce world class automobiles.Freightliner commercial vehicles is a coveted Daimler front runner brand that clearly depict the prowess of the Daimler group of companies.
     Excellent Freightliner Buses For Sale Deals
Anytime you want to buy used freightliner buses or trucks then you are at home with us. At American Limousine Sales we have freightliner buses for sale. We also stock freightliner trucks and shuttles at our dealership. Our new and used Freightliner trucks sales record is exceptional, and the freightliner trucks sale is one of our main investment niches. We pay a lot of attention when it comes to Freightliner.
We want to have as many of them as we can at our dealership. Due to their high demand, we stock them in large numbers. But that won't last long. In case you are also looking for a freightliner shuttle bus for sale, also called freightliner coaches for sale, contact us for we have several of those at our dealership. Buy used freightliner truck, shuttle or limo bus from us and we guarantee you unbeatable deals.
Our prices are very pocket-friendly to make it easier for you to own that Freightliner of your choice. We embrace transparency and honesty in all our limo deals. Our sales processes are free from mischief and hidden costs. Once we strike a lease to own deal with you, we stick to that. We try to shield our customers from any inconveniences arising from arising conditions by sticking to the terms of agreement. The monthly installments we agree upon do not change as the contract progresses.
     The 2005 Tuxedo Style Freightliner party bus
Check out the 2005 Tuxedo Style Freightliner Craftsman Party Bus for sale in our yard and it might turn out to be that vehicle you have been looking for. Freightliner buses are cool on top of being very durable. The 2005 Tuxedo style Freightliner craftsman party bus at our dealership is white on the exterior and black on the interior.
It has a robust diesel engine that connects to an automatic transmission.
It is rear wheel drive and has only 65,000 miles on the clock. The suspension has been upgraded for a smoother ride. This limo bus has a cash price of only $47,995 which is fair for a Freightliner party bus with the mileage stated above. You also have the option of owning the bus on lease to own terms with a deposit of only $23,995 followed by 48 monthly installments of $ 799. It's your turn to get this freightliner limo for sale.
The party bus may not look very attractive on the exterior, but its interior feature will amaze you. It has a mid-sized restroom that comes in handy when you are hosting a large number of guests. The floor is made from authentic hardwood for that natural feel. Get yourself one of these freightliner limo buses today.
The ceiling is mirrored and fitted with Starlight's. Fiber optic LED lights, charcoal black ruffled seats, and an island type bar come as additional accessories. A 12-inch Kicker sub-woofer, an upgraded stereo with DVD player functionality and large screens ensure that your passengers do not get nay thing less than great entertainment.
The upgraded stereo mounted on this bus has I-pod hook up and a large internal storage where you can store numerous audio and video clips. It also features a large touch screen control system for easier control.
The limo bus also comes with an excellent camera system that comes in handy when it is necessary to record those nice moments. An automatic front door and two separate emergency exits are included for safety. A robust dual zone air conditioner keeps the limo at the desired temperatures.
A separate generator system has been included to provide power backup when necessary. The bus also comes with a large rear luggage compartment for convenience. This compartment makes it easier to access luggage.
Contact us today for a deal on this amazing Tuxedo style Freightliner party bus and other buses. You can also contact us for equally great deals on other brands. We have limos ranging from Cadillac's, Hummers on the higher end to Lincoln limo cars on the lower end. Limo party buses are also in plenty at our dealership.
Contact us at (310) 762-1710 or text Richard 424-258-5617 anytime for more information on limos.