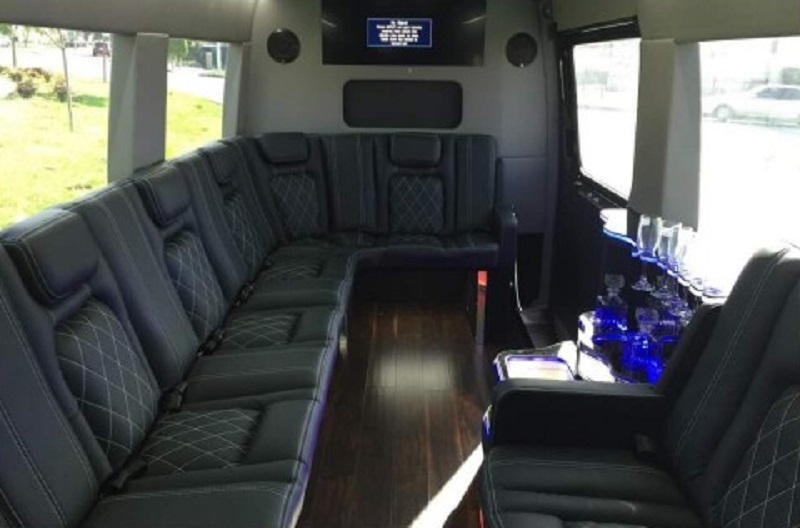 Custom Built Party Limousine
Parties should never be limited to a building. That's the entire reason a party limousine was invented. Adding one to your fleet gives you the chance to let your guests take their party on the go safely.
Of course, it's not exactly a good party if it's just like every other party out there. That's why you need a custom built party limousine. It's more stylish, more memorable and completely unique. No matter how unique you make your party limo, there are seven things your passengers will expect, so make sure they're part of your custom build.
     Custom Built Party Limousine – 7 Things To Include
     1. Advanced Stereo System
Every party needs a superior sound system. How else are you supposed to dance the night away as you cruise down the street? A full surround sound system that's nearly camouflaged in the interior gives your guests the finest sound quality for all their music. Of course, adding in an easy way for them to connect their phone, tablet or other device is also a must.
     2. Unique Food/Drink Bar
Food and drink is another party staple and one your custom built party limousine shouldn't be without. When catering to your passengers, it's a good idea to ask for a list of items or provide a list for them to choose from. The next step is building a unique food/drink bar into the party limo. There should be storage for food, including a refrigerator. A lighted bar that changes color to the music is a nice touch as well.
     3. Front And Back Air Conditioning
Who hasn't gotten hot and sweaty partying with their closest friends? It doesn't take long before you're too overheated to enjoy yourself. Ensure your party limo is cool enough to host the hottest parties by having both front and back air conditioning. You'll have more even cooling so your guests stay cool and comfortable.
     4. Easy To Use Communication System
The great thing about a party is you never know what might happen next. On a party limo, the possibilities are endless, but only if it's easy to communicate with the driver. Add in an easy to use communication system so your passengers and driver can communicate whenever they need to. This makes it easier on everyone and prevents unnecessary shouting back and forth.
     5. Roomy Seating And Floor Layout
Getting up and close and personal is part of the fun during a party, but that doesn't mean there shouldn't be plenty of room to spread out. Design a custom seating layout so there is ample space for everyone to sit comfortably. The next step is to ensure the floor is perfect for moving around and dancing. A lighted floor or even hardwood makes any passengers feel like they're in a moving club.
     6. Large TV Screens
Music videos, movies, concert footage or even embarrassing pictures and videos of the party guest of honor are all great to have playing in the background, but only if the limo has a large flat screen TV. Your custom built party limousine isn't complete without at least one HD LED TV for your passengers to play any videos they want.
     7. Fun Mood Lighting
Lighting can make or break the party mood. The problem is, you don't know the party's theme or what color lighting is best. No problem. Add in a custom lighting system that your passengers can control. They choose how dim or bright, which colors to use and whether to stick with one color or let the colors alternate. You could even add in lighted decor, such as panels that have color changing fractals that move to whatever music is playing.
Get Your Limo Ready To Party
Don't disappoint your passengers. Give them the custom built party limousine they've been looking forward to. Spending the time to custom design your limo now will lead to years of happy passengers in the future. After all, isn't that what a party is all about? Getting to let go of stress and just be happy for a while.
Ready to upgrade your party limo? Let our team at American Limousine Sales custom build your limo for the best party ever.