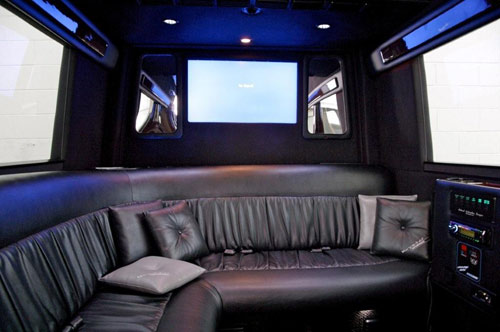 Top Limousine Entertainment Features
To many people, the concept of a fancy television set or high-end media system in a vehicle is a luxury. To anyone who has a limousine, it is a necessity.
You will have to get a quality entertainment system up and running in your limo if you want it to be more entertaining and appealing to your clients. A great system will add to the value of your limo and make it more marketable to potential clients. That is if you are using your limo as a limousine rental.
There are many great entertainment features that you can get added into your limo for when you're aiming to entertain anyone. Every limo on the market has plenty of these features although sometimes you might be able to upgrade those features later on. These features can also be found on a larger party bus. The limousine really has been a large focal point in the history of entertainment in America.
You should look and see what you can get out of your entertainment features to make it work. Don't forget to watch for the effort that might be required to get some entertainment items added. These include some financial considerations depending on what is available.
Start With the TV Set
A good television set can certainly do well for when you're aiming to make your limousine more entertaining. Normally you might think that a TV set in a vehicle will only be a smaller model that's less than 20 inches in size. A limo has more space for a much larger set.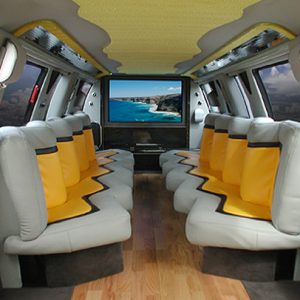 Today you can get a television set that is about 30 inches in size or larger into your limo cabin. This will typically be placed at the back part of the passenger cabin or near the privacy divider.
Also, while many sets are thin, you will have to get it integrated into the cabin so the wiring and other features on the back part will not be exposed.  This is especially to keep it from protruding.
One unique point often entails getting the TV added into the privacy divider. This may be integrated into the divider to create a unique display without taking up more space than needed. This may also help with allowing the set to be viewed from more angles.
This may also work with a few smaller sets all around the cabin. A great limo may be wired with several smaller television sets all around the inside of the cabin. These may be linked with each other to create a bit of extra coverage around the entire inside of the cabin.
How Big Will the TV Be?
In most cases the TV set that you add into your limo can be about 30 to 40 inches in size. This is typically as large as you can go, what with the space restrictions in your limo being so tight. You can always add a few smaller 15-inch sets around other parts of the cabin if desired.
A party bus might have support for a larger television set. Still, you would have to see how it's wired to make it visible.
Each limo is different in terms of how the television sets are linked all around. Check carefully to see what can make it work. Also, it will cost extra to get more television sets installed in the event that you need something fixed up a little more.
Hear a Great Radio
The radio feature in your limo should be checked as well. A typical AM/FM radio is always worthwhile as it can link people up to various stations in your area.
However, satellite radio has become particularly popular in recent time. Much of this is thanks to how satellite radio offers a larger variety of channels dedicated to specific types of music, sporting events or news topics. The fact that these stations are available all around the country without having to re-tune the radio all the time helps. Don't forget the benefit of there being little to no commercials or editing on these stations.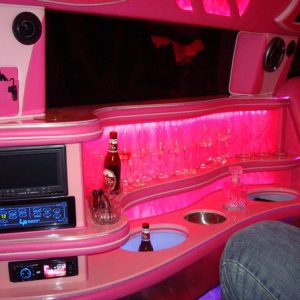 Satellite radio can certainly be perfect for a limo but it's important to watch for its cost. You will have to pay a certain subscriber's fee each month to get access to satellite signals. The radio must also be programmed to where it can actually receive those signals.
In addition, various subscription packages are available with certain channels available only on very specific packages. The terms for getting satellite radio will vary by each package so look carefully to see what you can get.
What Portable Media Can It Play?
A typical CD player can be found on many limos these days. A CD player makes it easy for you to load up music and play it back in your limo. It's a staple that has been popular for a long time.
A DVD player can also be ideal for your entertainment features. This works perfectly when you're aiming to pick up business clients from an airport or conference. You can load up a DVD relating to a business-related event and have it play back in the limo as a means of informing the people in your limo about whatever is going on at a given time.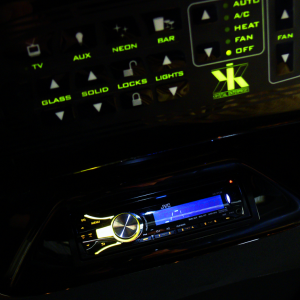 Today vehicles are evolving to where they don't even have traditional CD players. This comes as people are using mobile devices that can be linked up to a car stereo through an auxiliary port or a Bluetooth connection. Some vehicles even offer slots that you can enter a memory card into.
Your limo might have a spot that lets you hook up a media player or other device to the stereo system. You can then control the music or other things coming out of the stereo through the media player.
The hookup used will vary by each model. iPod ports have become rather popular, what with Apple's signature media player being the hottest option around. Still, those ports may not work with other media devices from companies other than Apple.
An auxiliary port may work well as you can use a simple wire to hook a device up to a stereo system. You'd have to see if your device can work alongside whatever is being supported though.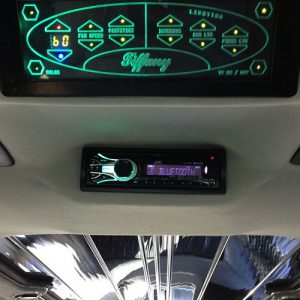 Also, Bluetooth support is appealing in that you don't need wires to make a connection work. You will need a device that is linked up close to a Bluetooth receiver for the connection to run right. Also, you can't afford to let the link break apart while using such a device or else it might be too hard to make it work.
Check Out Your Stereo System
One of the best marketing points about any limo comes from the impressive stereo system that it may hold. A great stereo system will help you to play back great sounds no matter what type of player or device you've got in there.
The stereo system must still be organized carefully. To start, you need plenty of speakers to allow the sound to move evenly and clearly around the entire cabin. This is to keep all spots covered without worrying about the sound not coming in clear in some places.
Next, you will need a setup that projects the audio into different spaces in the cabin with ease. A good setup can work with surround sound that lets particular sounds be received and projected by different speakers. This can create an impressive sound when used well enough.
What About Video Games?
When heading out on a longer trip, particularly while on a much larger party bus, it helps to have more entertainment options. A great video game console can be added to a limo.
Various party buses around the country have been reconfigured to offer support for video games. You could always add support for games into a limo if your television set can handle it.
Whether you want to add a PlayStation 4, Xbox One, Wii U, a brilliant video game console can be linked to a television set. The console can be integrated into a recessed physical area with the disc slot, memory card slots and spots for controllers visible. A receiver for wireless controllers can be added too.
This is an entertaining feature that works well for a variety of consoles. You could even get an older video game console added whether it be an original PlayStation, a Nintendo 64 or something way far back in the past like a Sega Genesis or one of those Atari systems.
Be advised that many modern video game consoles feature wireless online connections. You might need to get Wi-Fi added to your limousine, which leads to the last point.
Don't Forget the Wi-Fi
WI-Fi can be great for entertainment purposes when getting your limo ready. A Wi-Fi receiver can be added to your limo to create an online signal that can work for mobile devices brought into your limo. It can even link to a television set or video game console. This means you could add streaming media programming onto a television set depending on the model you have and what you subscribe to.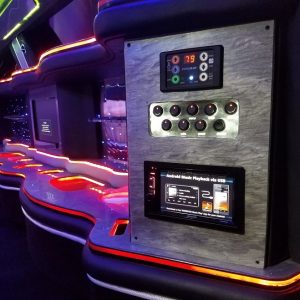 The Wi-Fi will have to be carefully connected and set up so the signals will move around the cabin quickly. You will also need to subscribe to a particular online network so you can actually get the Wi-Fi device to work.
Don't forget to watch for data usage points. You could find an unlimited data plan for your convenience but it will cost a pretty penny depending on where you go.
A Final Conclusion For Top Limousine Entertainment Features

Your limousine should provide everyone inside with a memorable experience. Make sure you take a careful look at the entertainment features that are found inside the limo when buying one.
A great limousine will come with plenty of built-in features that are certainly appealing. Anything that entertains everyone without having to get too many outside upgrades added to it will certainly stand out.