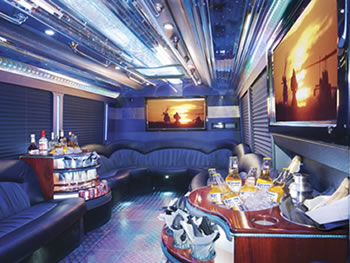 Party Bus Limo – What Makes It Unique?
Think of the party bus limo as a much larger type of limousine. Granted, it is clearly different from a traditional limo, what with a party limo bus being massive and having some features that are obviously unique to that kind of vehicle.
Even with this, there are many amazing points about a party bus that will make it different from what you might find elsewhere. A party bus limo is a strong type of vehicle that is made to fit large amounts of people and will make for some very entertaining experiences. One thing is for sure. You want to be known as a party limousine service and a good party bus can do the trick.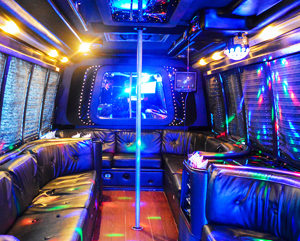 The Basics of the Party Bus
When you think of a bus, you typically think of a vehicle that is designed to transport as many people as possible. The party bus clearly fits in with that mold. It definitely holds more people than a typical limo.
However, a party bus is very different from what you'd expect to see out of a traditional bus. Such a party bus is designed to be useful for entertainment purposes.
How Is It Powered?
A typical party bus is powered with a strong diesel engine. This is to help with getting it ready to run effectively and to carry around a massive amount of weight.
Dual batteries and alternators may also be found in a bus depending on the one you choose. Such a feature helps as it allows you to have enough power to keep all the things in the bus running right.
The front area will often include a series of controls for the driver to use. These controls allow the driver to open and close to door and to trigger different functions in the passenger's area. These include controls for lights among other features.
The door control mechanism that the driver uses will ensure that the door fully opens and closes as needed. Considering how big and heavy a typical door can be, it is a necessity to see that the door is utilized the right way with such a control feature.
An automatic transmission may be found on many of these buses. A great bus may also come with a heavy-duty suspension that ensures that the vehicle will not encounter any bumps or other bothersome issues that might keep the ride from being a hassle.
How Seating Works
Such a bus like this will come with seating areas that are more in line with a lounging area than what you'd get from a traditional transit bus. A bus like this will have some bench seats that go around the sides of the vehicle.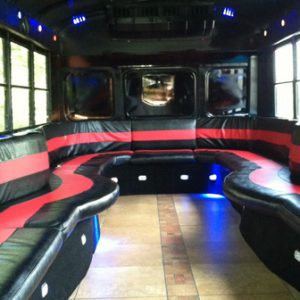 Some options may come with private tables and seating spots. These spots are typically separated in a smaller space near the back or front of the passenger area.
How Is the Lighting Handled?
The lighting in one of these buses will stretch all around the entire cabin. The light effects will vary by each model. Some will come with dimming or color-changing options. The controls for the lighting can be different but they should be found right in the middle of the cabin or even near the driver's panel.
Check the Bathroom
Considering how such a bus might be used for longer trips, it always helps to have a bathroom ready. Fortunately, when you rent a party bus it will often come with its own private bathroom. This is a necessity when in a party bus to Vegas.
Such a bathroom will be secured with a door that can be locked. This is to keep the privacy of the person inside it intact. A window may also be featured but it can always be closed off with privacy in mind. A light can be found too.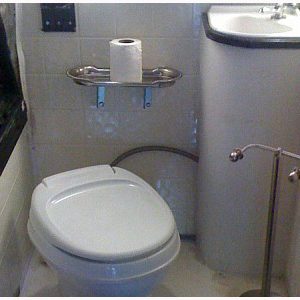 The bathroom in your party limo bus will typically feature a simple toilet. It can come with its own flushing button. A sink and soap dispenser may be found in most options too.
Think of the bathroom on a party bus like something similar to a bathroom on an airplane. It may be small but it is always useful.
The bottom part of the bus will also come with a reservoir for securing water that goes through the toilet and sink. It also has a separate compartment for waste and water. You will need to get this cleaned out after each bus trip to ensure that the space is clean, comfortable and doesn't have a terrible odor to it.
Look At the Bar
The bar in your party bus will typically be placed in one section of the vehicle. This will typically come with the same features that you'd expect to get out of a limo bar. These include ice wells, cup and flute holders and plenty of storage for drinks.
Sometimes a party bus can come with its own tap that delivers water among other things. This is a part you'd have to maintain, clean out and restock to ensure that the tap keeps working well. It certainly fits in perfectly for cases where you've got an extensive trip to plan with your party bus.
Don't Forget the Entertainment
The larger size of the party bus and its extended space makes it perfect for all sorts of entertainment purposes. You can find more entertainment-related features inside one of these buses if you just look carefully enough.
You will typically get the same radio, CD player and DVD player that you'd expect out of limo bus rentals. A good sound system will also be included with speakers in party buses and limos alike.
The television sets that come with a player will especially be larger than what you'd get out of a limo. You might find LCD or LED television sets that feature big sizes. Such a TV set can be about 30 to 40 inches in size. You can especially find two or three of them at different spots around your vehicle.
Don't Forget the Cargo Space
A typical limo has a trunk that is about the size of what you'd find in a regular sedan. A party bus is different in that it features a compartment at the bottom part of the vehicle.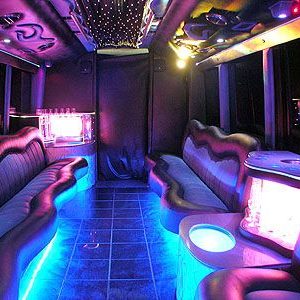 This compartment can be unlocked and opened from the side of the vehicle. It allows you to store a large amount of luggage and other items. This is convenient when you consider how many people are going to be in the bus at a time and how long your trip on the bus might last for.
What Can You Use a Party Bus For?
The best part of having a party bus is that you can use it for a variety of occasions. You can use this to transport people to and from a variety of special events or to great locations around any town. You can also use this for when you've got to transport people to spots that might take a few hours to get to. Either way, there's a real potential for you to make a rather large amount of money when you get a party bus to work for you.
A big party bus is perfect for when you want to transport groups of people who want to travel together to special events. It is great for a prom when you've got several couples that want to get to and from a space where this special event is held at.
Party buses for rent are perfect for bachelor parties. Or how about limo service for birthdays? Considering how many people can be present at one of these parties, you can get loads of people on board to enjoy drinks and even a bit of adult entertainment if desired.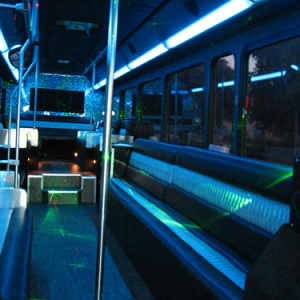 This is also ideal for people who want to travel out to more casual events. These include events like stops at casinos, sporting events and nightclubs among other things.
There's never a bad occasion for a party bus. The extensive variety of options for using such a bus will make it so you could easily profit off of having such a bus.
How Big Is a Party Bus?
You'll be surprised at how many people you can fit into a party bus. The smallest party buses can fit about 15 to 20 people at a time. Some larger options can handle as many as fifty people at a time.
The capacity of your party bus will clearly vary based on the length of the bus and the features on the inside. These include features like the furniture used and any partitions that might be involved.
How Long Can It Last For?
The powerful engine on a party bus and its sturdy body make it a type of vehicle that can last for years to come. It is not unusual to find party buses from the 1990s still fully functional and working as good as new.
In fact, many party buses on the market today have 200,000 or more miles on them. This should give you plenty of time to use a bus for years and get a massive profit off of it.
You will still have to maintain and review your bus on a regular basis to ensure that it will keep working well. This is important as a bus that doesn't work well may become dirty. You'll have to clean the cabin, bathroom space and bar area among other features but the results will always be worth it every time.
Conclusion of Party Bus Limo – What Makes It Unique?

Party bus limo – what makes it unique? A party bus might not be the first thing you think about when it comes to getting a great vehicle for any purpose but it's certainly a good choice to have. A party bus will give you plenty of room for all sorts of people to travel around in. This is a great option for how it provides people with plenty of space for many things and still has enough entertainment features for everyone.
This is a good choice to think about when you're aiming to find a great vehicle for transporting people with. Whether it's for parties, traditional travel events or special occasions like proms, you will certainly get plenty of people out to the spots they want to go to with a great party bus.
Let us help you today by calling: 310-762-1710. You can also send a voice mail message or fill in a contact form.