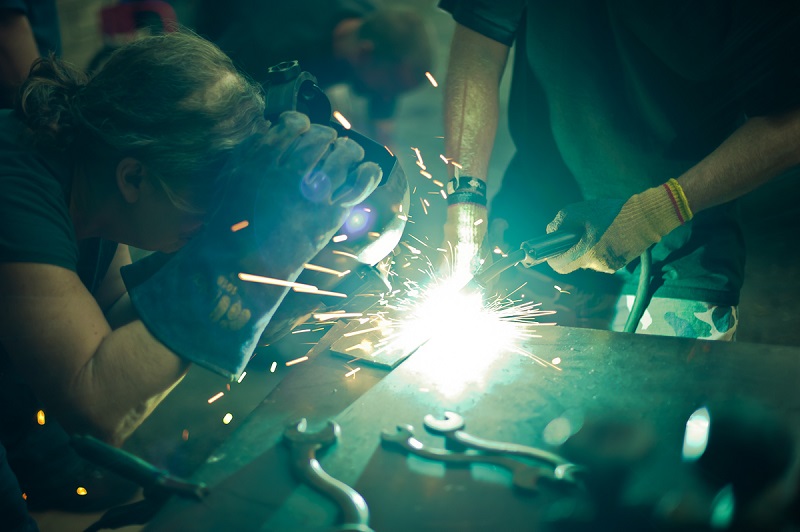 Hand Crafted Limo
Why would you consider buying a new hand crafted limo versus adding a non-custom limo to your fleet? The answer is simple – hand crafted limos are special. The entire purpose of having limousines is to make your passengers feel special. What better way to do this than with a limo custom built for that specific purpose?
While every limo is hand crafted to an extent, we work with you to turn nearly any vehicle or existing limo into something unique for your business. When you're investing in a new limo, make your investment pay off with some hand crafted changes.
     Hand Crafted Limo – 5 Special Reasons
1. One Of A Kind Creation
Hotels, businesses and even limo companies all want their limos to stand out from the competition. Take a look at your competitors. Is there anything unique or different about their fleets? Even something as simple as having a creative color scheme inside and out is enough to make your limousines stand out from the rest and even appeal to your passengers emotions. With a hand crafted limo, you have a true one of a kind creation and that helps get your business noticed.
2. Crafted For Your Passengers
Who is your clientele? Is a bright pink stretch more suited to their tastes than a white and gold limo? With a hand crafted limousine, you're able to tailor your limo to what your passengers prefer. For instance, a hotel that caters mainly to business clients would likely opt for a sleek black limo with audio/video features inside to make on-the-go presentations and meetings easy.
3. Special Features For Your Business
Every business is different and may require specific features. As in the business client example above, the hotel might focus more on adding plenty of connections for laptops and tablets along with a large flat screen for presentations. A business that has mainly younger clients wanting to party, a light up bar and surround sound system for dance music might be best.
Each limo that you add to your fleet should include features specific to your clientele. If you have multiple types of guests, have specific limos for each type.
4. No Settling For Less
Have you ever purchased a limousine and felt as if you settled? Perhaps you wanted more seats, a different engine or a smaller bar. No one likes to settle and you shouldn't have to either. A hand crafted limo means you never settle for less. Buy a limo that meets most of your criteria and then add or remove features. Or, start from scratch with a vehicle and have it stretched and crafted to your needs.
Would you ask your passengers to settle for less? No. Remember that if you feel like you're settling, your passengers will too.
5. Expert Attention To Detail
When experts take the time to turn your vision into a reality, it shows in the craftsmanship. As you look over your new hand crafted limo, you'll see that every detail is perfect. When you specified a color, it wasn't just close, it was exactly the shade you wanted. If you wanted a specific type of stitching in the seating, every stitch is perfectly in place.
We know that you take pride in your limos and we take pride in crafting them to your specifications. Every detail can make a lasting impression on your customers and it's that expert attention that makes all the difference.
A Hand Crafted Limo Is All Yours
In the end, it all boils down to one thing – a hand crafted limo is all yours. No one else will ever have one exactly like it. You can take pride in your unique creation and know that passengers will always have a memorable experience. You work hard to make your business a success and customizing your limo is just another part of making your business even more successful.
Ready to add a hand crafted creation to your limousine fleet? Contact our expert team at American Limousine Sales today to get started. 
Image: Drew Coffman