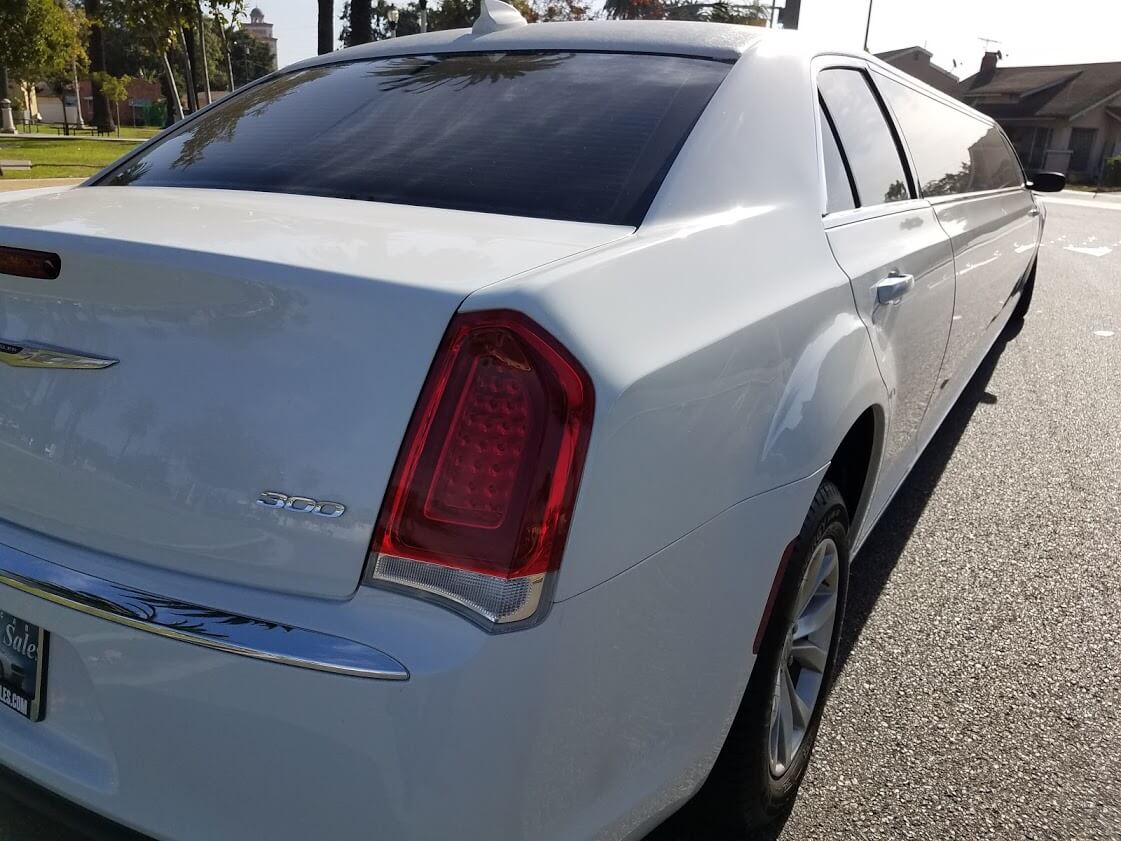 When buying a limo, you will come across several options. These include different choices that come in a variety of lengths. You will find some limos that are relatively short but still spacious enough for all sorts of entertainment purposes. You will also find some huge limos that are several feet long and can handle an entire party.
Choosing the Best Length For Your Limo
You must think about your overall needs for a limousine when you are aiming to find one with a length that suits you. There are several length options to choose from but you have to think carefully about not only what is available but also how well something fits in with your demands.
It should be noted quickly that limos are typically listed by length in inches instead of the number of people who can fit inside. Each limo is unique in terms of what's on the inside. This makes it to where the capacity may vary for each choice you come across.
The length of a limousine can certainly be intriguing to see but you should at least be careful when finding an option that you know works right. You have to look carefully to find a stretch limo for sale. And then is it capable of handling whatever it is you want to do with your limousine?
How Big Are Smaller Options?
Typical small limos are made to be around 70 or 80 inches in length. This should be a good enough length to create a nice passenger space that has a few bench seats, a nice bar area and plenty of legroom. As small as such a limo might be, it will still come with plenty of quality features.
This is clearly designed with smaller parties in mind. Such a limousine can come with a nice television set or two and some captain's chairs instead of bench seats depending on the model. It should be comfortable for everyone who can fit into it.
A smaller limousine might be good for when you're aiming to transport people to and from a hotel or airport. The nice and small body is not too intense while there is still enough space for a VIP or other special party that is coming in for whatever reason.
Some smaller choices might be built inside of an SUV or station wagon among other vehicle that has been converted to become a limo. Such a conversion will entail the addition of a bar, television set and other features you'd expect to find in a limousine. The seating may be similar to what a traditional vehicle has though.
What About a Mid-Range Choice?
You can always opt for a limousine that is closer to 100 inches long if you prefer. This is clearly made with a larger number of people in mind but can also work with a little bit of extra space for more features.
A longer limousine will come with more bench seating spots and even a longer bar. Still, the differences between a medium and small-length limos might not be as vast as you'd expect. You would have to compare options side by side when figuring out what make these stand out.
How About a Larger Option?
You can also find a limousines that are about 120 or 130 inches long. This is perfect if you want to buy a limousine that caters to larger groups of people. You could probably fit five to ten people in such a vehicle depending on what they bring on board and how they will use the it.
Such a larger car will be ideal for business groups that are traveling together. You could also use a larger vehicle to pick up a series of high school-age couples that will be heading out to or from a prom.
You're more likely to come across a J-bench seat for such a larger limousine like this than anything else. This type of service will often entail a bar that is stretched along one end of the vehicle. A larger television set or even multiple sets may be included in yours.
You could even find a VIP area in some of these larger limos. This is found near the end of the limousines and comes in a U-shaped bench format in most cases.
You Can Still Go Bigger
While a massive 120 or 130-inch limo might be appealing, there is always the option for you to get something even larger. You can opt for a huge limo that is from 170 to 200 inches in length, for instance.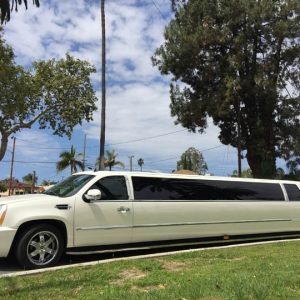 A longer limo like this will typically come with a vast variety of special features that make it stand out. You'll typically come across a much larger television set that is about the size of what you might have in your living room. The bar area may be a little larger in size and even engineered with water taps depending on the model.
The audio system in one of these limos will typically be much larger and more powerful than anything else you might find. You might be impressed at how well such a limo can work for your entertainment needs.
Meanwhile, there might be multiple sections for different people. This can entail two separate sections with different seating spots or color patterns. This could entail one spot for VIP clients and another for basic users. This is ideal for when you're aiming to rent out your limo to a high-end client that will spend more for the privilege to use something special.
A Big Option Can Be a Little Different
Needless to say, you might come across a more unique option when aiming to get a good limo that is 150 inches long or greater. You might find something that features a big SUV-like body. Vehicles like the Cadillac Escalade are available in extended limo forms and will certainly be much larger in size.
You might also find a large party bus in some cases. A party bus is clearly designed with a much higher ceiling, more technical features and a larger series of lights. This even has its own bathroom space and a spot at the bottom for securing vast amounts of luggage. This is better for longer trips rather than for when you're picking people from the airport or other traditional spots.
Think About What Goes Inside
No matter what you choose, you have to think carefully about what will go inside your limo. You might have enough room for plenty of people but that doesn't mean you have enough space for their bags.
When picking people up from a hotel or airport, you might have to take their bags with them. A 70-inch limo might have its own trunk but that doesn't mean everyone's bags will fit in there just fine. The space inside the main cabin must be considered in the event that someone has to carry a bag into it.
The fact is that the limo trunk size is about the same as what you'd find in a typical sedan. This is regardless of how long your limo size. Depending on where you keep a kit for cleaning your bar and other features inside the cabin, the size might be even smaller if you have maintenance items inside it.
Space clearly will not be a concern if you plan on buying a limo so you can rent it out for weddings. Still, you have to think about how comfortable a couple of honor will feel when in the limo. After all, sometimes two people need more than enough space to relax after a memorable ceremony.
How Will You Use Your Limo?
Don't forget to look at what you plan on doing with your limo. You'll benefit from a smaller limo if you just plan on using it for picking up people at a hotel or airport or convention center. A smaller limo may also be useful if you plan on transporting couples to and from weddings.
Meanwhile, a much larger limo might be better for cases where you're going to carry more people at a given time. This is especially great if you're going to frequent a local convention center or other larger meeting space where dozens or hundreds of people might visit at a given time.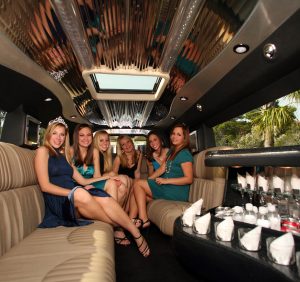 A larger limo will also be great for cases where you've got more traditional events that require more people that you might serve. You might need a larger limo if you're going to bring people to and from funeral events, what with funeral receptions being so large. A larger option may work well for proms where you've got several couples going to an event like this together.
Think carefully about how you're going to use your limo in any case. You must make sure the limo you choose is sized well enough.
Choosing the Best Length For Your Limo – Conclusion
Remember to watch for whatever you want to get out of your limo no matter what your desires might be for it. We hope that our information will help you in choosing the best way to find limousines in a vast variety of sizes and configurations.  This should make it easier for you to find a good choice that you know will be beneficial for any special event.
Still, you should look carefully at each limo model you are interested in. Looking into what you plan on doing with your limo is especially important to consider. You can certainly benefit from having an impressive limo but it will work better if you know what you're going to get out of it and if a particular model is long enough for your demands. Order a limousine today.