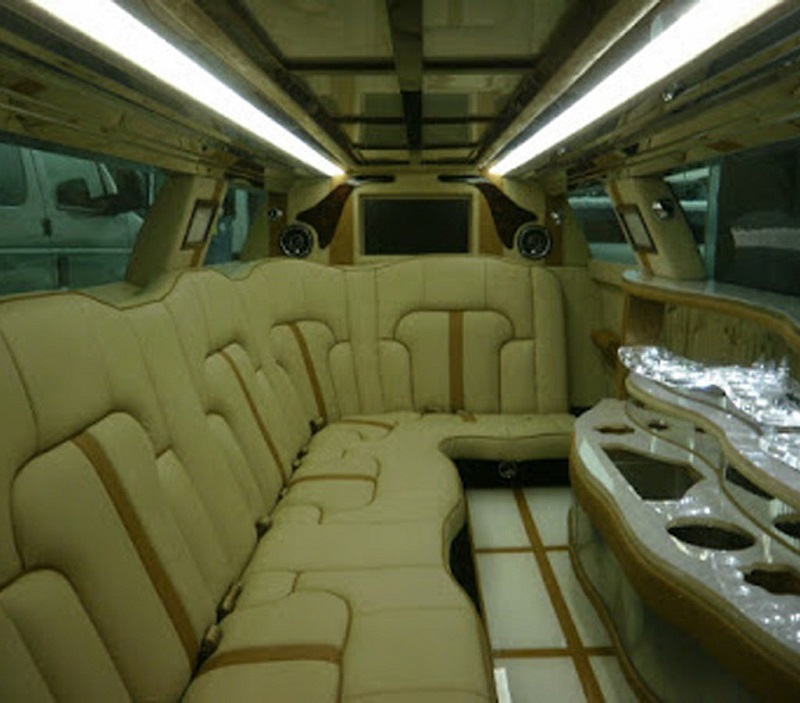 Make Your Limousine Stand Out
You always want ways to stand out from your competitors. You would think a nice limousine fleet would be enough, but then again, the competition has an almost identical fleet. As with most things, the devil is in the details and a little customization goes a long way towards proving to your hotel's guests that their best stay is with you.
Big and small changes to the interior and exterior instantly make your limousines stand out. There are numerous benefits of custom limousines. Not only will your guests approve, but every limo in your fleet makes the statement that your hotel focuses on making every detail perfect.
     Branding As You Drive – Make Your Limousine Stand Out
When customizing the exterior, everyone who sees your hotel's limos go buy are reminded of your brand. While there are plenty of ways to showcase your brand, limos are a classy and easy way to dos. A custom paint job or a stylish emblem on the doors make your limos seem elite. It'll also make sure no one confuses your limos with the competition. Get even more detailed by changing how the doors open, the color of door handles and anything else that instantly shows everyone around that your fleet isn't like the rest.
Rolling Hotel Of Elegance
Your guests are already accustomed to the elegance and comfort of your hotel, so why not make your limousines a rolling extension of what you already offer? For instance, if you provide beige leather seats with a custom stitched design, add the same type of design and seat color to all your limos. If you hotel has a bar, make your limos' bars look similar.
Look at all the small features inside your hotel that make your hotel different from others. Apply those features to your limos. It'll be a seamless transition from hotel to limo and back again for all your guests.
Exclusive Features Attract Guests
For some guests, the amenities in your limos make all the difference as to who they choose to stay with. Something as simple as chrome plated wine glass holders will make your limos seem like the obvious choice. Providing a fully stocked bar and built-in charging stations for your guests' devices are also must haves to make your limousines stand out.
Take a look at your competitors' limos if possible. What would you like to see that's not there? Ask your guests what features they feel are missing from your current limos. One of the biggest benefits of custom limousines is making a lasting impression that keeps attracting guests to your hotel.
Stand Out In A Sea Of Imitators
When every limousine is exactly the same, they don't seem quite as special. After all, how many celebrities do you see being driven around in Nissan Sentra's? Part of what people love about limousines is how they make them feel. Make your guests feel like the distinguished guests they are by giving them a limo that stands out among the sea of other limos.
Your hotel's limo fleet will still look and feel elegant, but all that attention to detail makes your limos look and feel like a truly unique experience. No one wants to just blend in and with detailed customization's, your limos won't blend in. Consider it yet another way to provide your guests with the VIP treatment.
Customize To Outclass Competitors
Nothing says luxury and class quite like a highly customized limousine. Leave your competitors in the dust as your guests step inside your unique limos where the ride is just as memorable as the destination. Class is all in the detail. Start thinking today about all the details and features you could customize to take your limos from standard to exceptional.
Already have a list of customization's in mind? Contact American Limousine Sales to turn your limousine fleet into something the competition could never imagine.
Image: American Limousine Sales