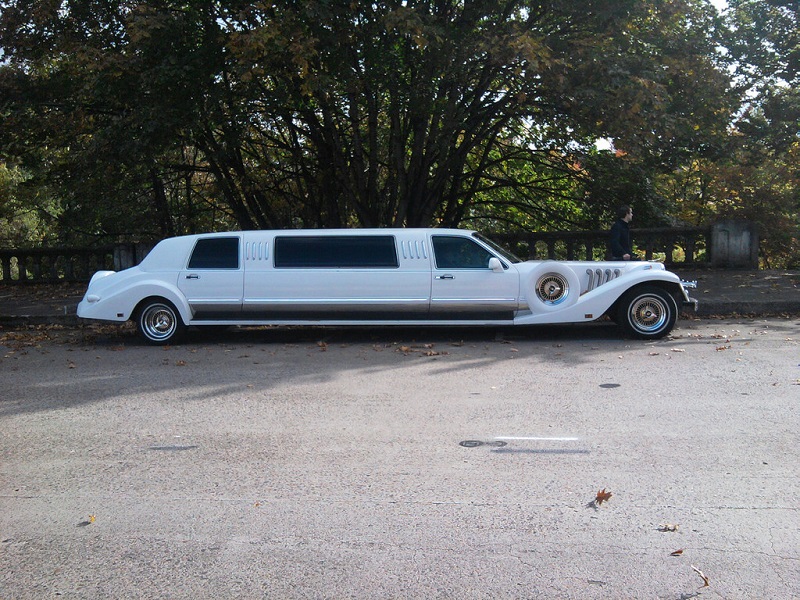 Top Ten Luxury Limousines For Hotels
Nothing quite says luxury at a hotel than having your own limousines to chauffeur guests to and from their destinations. Some limos are naturally more luxurious than others and that's what sets these 10 makes apart from the rest. It's also why these makes are the most commonly associated with limos.
Choosing the right luxury limousines for hotels varies based on what features and styles you want. Luckily, our inventory always has plenty of options to choose from. Of course, the next step is to customize your limos to best fit your guests' needs.
     Top Ten
     1. Cadillac
Cadillac is already a name synonymous with luxury and once you stretch one into a limousine, you have the perfect elegant, timeless limo for your guests. The XTS comfortably seats up to seven guests, depending on the model, in plush leather seats.
     2. Chrysler
The Chrysler 300 continues to become more luxurious every year. With some stretching up to 140 inches, it's the ideal limousine if your hotel often hosts wedding parties or other events where a longer stretch is required. Most are already equipped with everything your guests would need for entertainment and relaxation.
     3. Lincoln
You can't consider luxury limousines for hotels without considering a Lincoln. While the Lincoln Towncar is most common and always a classic option, you could also treat your guests to stretch Navigator or MKS to set your hotel apart from the rest.
     4. Hummer
Luxury doesn't have to mean sitting close to the ground. Boost your guests to higher levels of luxury in a Hummer. It might not be the standard stretch, but your guests won't mind as they relax with their friends, sipping champagne and riding through the city.
     5. Mercedes-Benz
While you probably won't need the $1 million Mercedes-Benz S-600 Pullman or the $1.4 million Maybach Landaulet, adding a Mercedes-Benz limo to your hotel's fleet will make every guest feel like a VIP. The S-Class fits the image of a stretch limo or opt for a luxurious party bus style with the Sprinter.
     6. Porsche
Porsche might not be your first thought when you think about limos, but it'll impress your guests as they step into a luxurious Cayenne or Panamera stretch limo. Russian President Vladimir Putin will even be riding around in his own Porsche powered limo, so you know they're perfect for even your most important guests.
     7. Dodge
Any guests who love high performance cars will love riding around in a Dodge Challenger limousine. It's all the power of the Challenger with all the elegance of a full stretch limo. For a more modern limo style for your fleet, you can't go wrong here.
     8. Chevrolet
Who doesn't feel high class riding around in a Escalade or Suburban? While both are luxurious on their own, once stretched, they turn into roomy, comfortable limousines ideal for larger groups or just a few people. The Chevrolet Tahoe also provides a luxurious SUV limo style for your hotel's guests.
     9. Jeep
Jeep has always been known as the make ideal for adventure and rebellion. Treat your guests to both with a stretched Cherokee or Latitude. It'll completely change their perceptions of a normal Jeep. Instead of going off road, they'll ride in style and comfort through city streets to their destinations.
     10. Hyundai
The Hyundai Genesis gives your guests everything they'd expect from a stretch limo. From luxurious seating to a beautiful bar, your guests will have everything they need for a memorable night out. As with any limo, you can customize it and make it more luxurious with features such as Bentley style seats.
     Customize Your Fleet
The best luxury limousines for hotels depend on your guests and what they want most. While some may prefer something more common like a Lincoln Town Car, others may prefer a more roomy Hummer model. Just remember that most vehicles can be stretched, so you can fully customize your limo fleet to your hotel's needs.
Ready to start shopping for limos for your hotel? Start at American Limousine Sales for new, used and customized limousines to suit every guest, every time.
Image: bendieringer