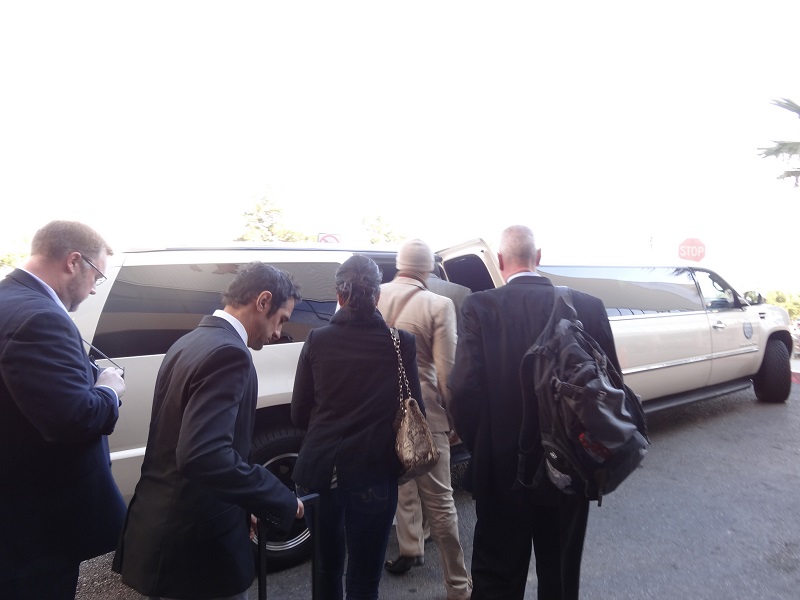 If your fleet is full of smaller limos, it might be time to start thinking about stretching your limousine. Having at least a few longer limos can help you add more income to your growing limousine business. While they do cost slightly more to operate, you're able to charge more to offset the cost.
No matter what type of passenger you're catering to, you'll have times when you need a few extra seats. In most cases, passengers prefer having one or two empty seats to give everyone more room. When you stretch your limo to add more space, everyone tends to be happier and you benefit as well.
Stretching Your Limousine Benefits Everyone
The most obvious benefit to stretching your limousine is you're able to market to larger groups. Most standard limos fit 6-8 passengers at most. Some limos even max out at just six passengers. This is great for couples, double dates or even small business groups. Boosting the length to fit up to 10 helps you take advantage of larger groups such as bridal parties, multi-couple prom groups, concert groups and much more. Without stretching a small limo, you could miss out on thousands of dollars in business every week.
Cater To Different Events
Sedans work well for airport transfers. Normal limos are perfect for airport transfers, romantic nights out and other small, yet special events. On average, weddings, parties and proms account for 40% of all limousine weekend business. Without a larger limo, you're not able to cater to most of these events. Adding some space could boost your weekend business by as much as 40%.
Offer More Amenities
Does your current limousines have a bar? What about a large flat-screen TV? Don't you wish your amenities were a little more impressive sometimes? All it takes is some extra space. Stretching your limousine doesn't mean you have to use all the space for seating. Instead, give your current bar some much needed upgrades. Add in a better TV. Provide a few more extras. This appeals to passengers even more.
When they're trying to decide between you or the competition, it's the small things that set a company apart. A few inches more for legroom, a nicer bar with custom crystal glassware or the latest surround sound system could make the choice an easy one for passengers and all you need is a little more space to work with.
Provide Package Deals
Package deals attract passengers who aren't always sure what they want to do or are uncertain why they might need a limousine. Who takes the most advantage of these packages? Groups. A group implies more than just a few couples. For instance, if you're a hotel, you might offer scenic tours around the area where the groups chooses a set number of destinations from a list. When you get new customers interested, they're more likely to use your service again and even recommend you to their friends, which of course, increases income without any additional marketing.
Offer More Variety
If you're just starting out, your fleet is probably small with only 4-5 limos at most. How different are your limos? Are they all the same exact size? You could invest in a new, longer limo or save a little by stretching your limousine. You get the benefits of a larger limo without having to add another limo to your fleet. The extra boost in income may have you adding a new one sooner than you thought, though.
     Stretching your Limousine Longer Leads To Larger Groups
Before you think stretching your limousine is only about boosting revenue, think about it this way. The point of a limo is to make passengers feel special and comfortable. It's all about elegance and luxury. If they're cramped in a small limo, they don't exactly feel the way they should. It's more like being on a family road trip in a small car. Instead, stretching your limousine gives passengers more room to sit back, relax and enjoy the ride. When your passengers are happy, everyone benefits.
Need to stretch one of your limos? Contact us today to see how we can customize your existing limousines.