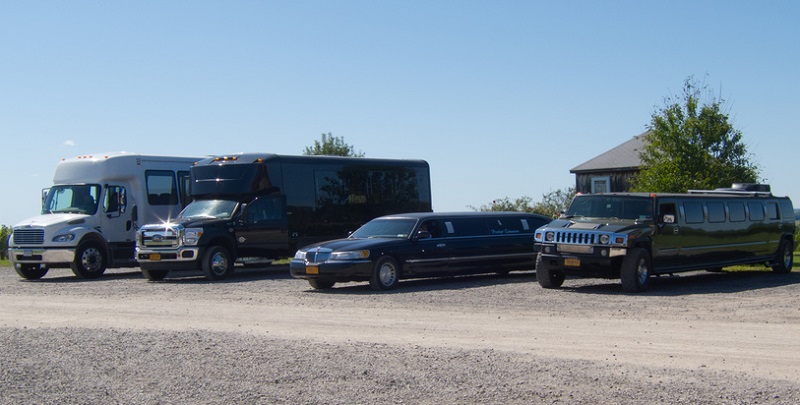 When Not All Limousines Are Created Equal
When you think of a limousine, what is your first thought? We're used to hearing the same response – elegant, black stretch limousine. While that's a popular style, it's far from the only option. When you're shopping for a limo to add to your hotel's fleet, it's important to remember that not all limousines are created equal.
With that thought in mind, you are probably wondering about the variety of limousines and how you'll possibly be able to choose. The important thing is to think about what you and your guests need. The last thing you want is to under deliver when it comes to a stylish, comfortable limo.
     Pay Attention To Features In Limousines
It's not standard that limousines come with all the bells and whistles. Some may not even come with what you would consider basic, such as a reliable engine and heating and air. No one at your hotel is going to be impressed with a limousine that breaks down regularly or makes them miserable to sit in.
We've made it easy to find a variety of limousines based around the features you want. We've got the basics more than covered, but you also have options, such as lighting, bar type, audio/video systems and more.
Price Isn't Everything
It's okay to have a budget, but when you think of luxury, do you think of cheap? A limousine for your hotel or business shouldn't break the bank, but "cheap" and "limo" don't mix. Pricing is a clear indicator that all limousines aren't created equal.
Those insanely cheap limousines that seem tempting will only cost you more in the end. It's always best to do your homework on pricing before purchasing and of course, always buy from a reputable company.
Consider Different Styles
A black Lincoln Town Car limousine isn't your own option. Take a look at the wide variety of limousines we currently have for sale and you'll get a good idea of different styles and options. You could opt for luxurious stretch, a mighty Hummer or even your hotel's own party bus. What's right for one hotel might not be right for you. Think about your guests and what they want and need in a limo.
Look At Age
Older limos are a good place to start if you're on a budget. After all, they can be customized later to fit your hotel's brand. However, older isn't always best. Look closely at the age of the limo and the mileage. You want a limo that you can add to your fleet that's not going to give out on you six months later.
Used isn't a bad thing. In fact, it's a great way to save money and still get the right limousine. Just make sure you're getting a used limo you can count on. As with most things, used limos aren't all created equal and some are far superior to others.
New, Used Or Custom
You're ready to buy, but now you have three choices – new, used or custom. If you already have limos, you might not actually need a new one, but you want newer features than what you currently have. In this case, let us customize your limo to your needs or buy a new or used one and then customize it.
Quality isn't the only thing that sets limousines apart from each other. It's the style and customization. Look for the style that best fits your hotel, the features that go above and beyond your guests' needs and most importantly, customize it so guests never forget their experience.
Don't Skimp On Your Limousine
It's true, not all limousines are created equal. The lesson to learn is that you shouldn't skimp on your limo. You're not just offering your guests a service. You're giving them a luxurious, memorable experience. Give them quality, luxury and comfort by only choosing the best limos.
Ready to buy a quality limo for your own hotel or business? Contact us today to see how we can help.
Image: Chris Waits