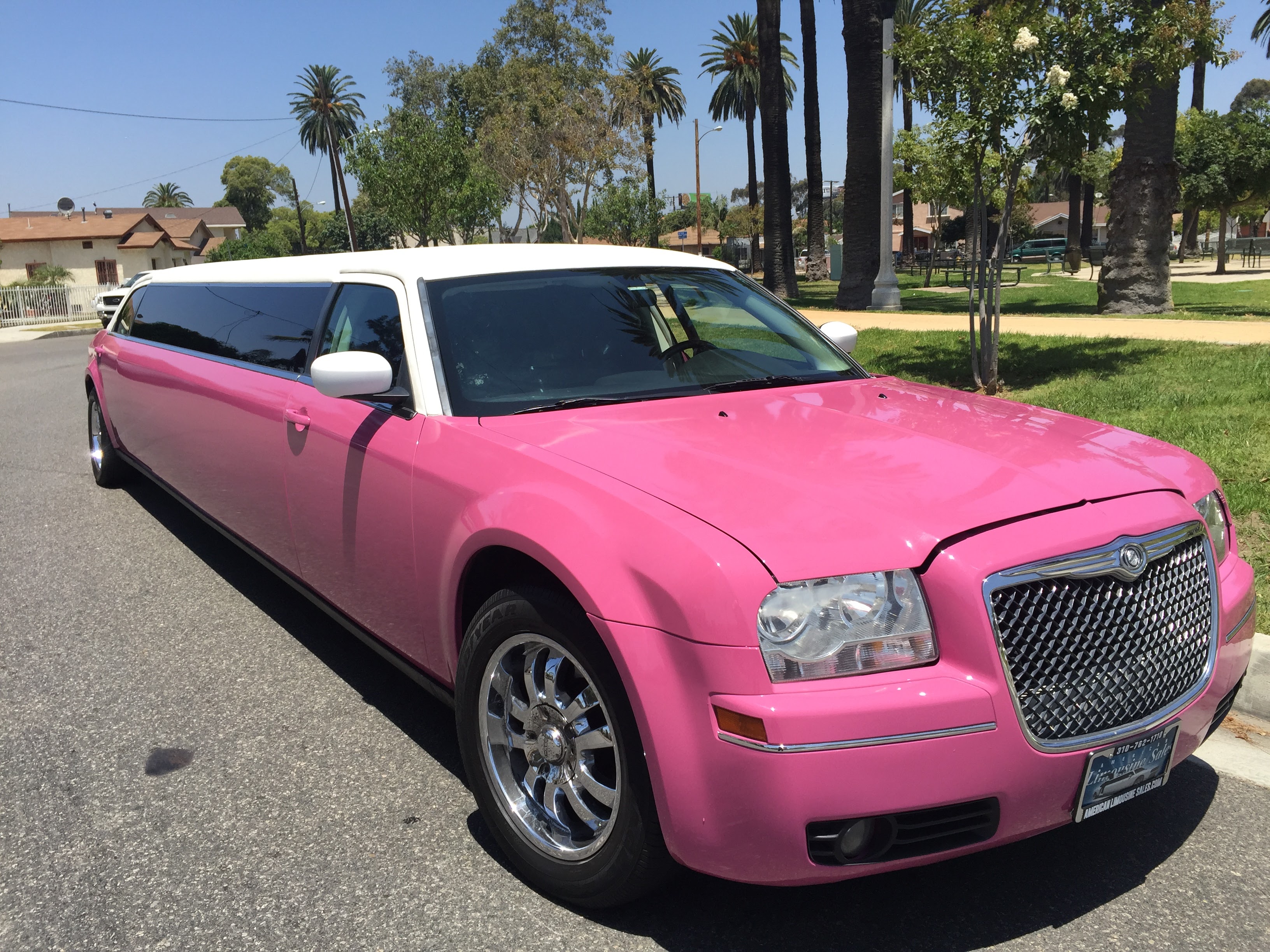 Limousine Color Reflects Your Limo Personality
Choosing a limousine color is just as crucial to your brand's success as the quality of the limo itself. While color isn't something many consider that important, the color(s) you choose reflect your limo's personality. The biggest question is what do you want your limousines to say to your passengers?
Every color has its own personality and meaning. For instance, if you want your brand to reflect power and business professionals, you'd likely want to go with a sleek black. See what some of the most common limousine colors mean and how it can work for your business. Below are 8 primary colors to choose from. You may even want to consult with a color chart for more ideas.
Select Your Limousine Color
Limousine Color Black
Black is a common limousine color. Think about it. Most limo fleets start with either a black or white limo. There's nothing wrong with that either. Black usually means a need to be in control along with being sophisticated and elite. This is why you often see celebrities and business executives choosing black limos.
White Limousines
White limousines tend to be more light, but no less sophisticated than their black counterparts. If your business handles wedding parties, white limos work perfectly. White reflects a happy, optimistic personality. Consider having a white limo on hand for those happier occasions, such as proms and weddings.
Pink Limousines
An increasingly popular limousine color is pink. You might shrink away from the bright color as it's not exactly what you associate with the elegance of a stretch limo. Instead of old-school luxury, pink represents a youthful, party personality. This is why many party buses are often pink or another bright color. If you want your brand to be seen as young and eager to party, pink is definitely your color.
Red Limousines
Want to showoff a more bold personality? Have your custom limo painted red or at least add in red elements on the exterior. Red is all about confidence and making an impression. Red grabs and keeps attention. Show your passengers that you prefer to lead the pack, not just blend in. Just riding in the limo could help boost your passengers' confidence.
Blue Limousines
Blue if often seen as a compassionate color. If you want a limousine color to represent your brand's charitable nature, blue might work best. It's not as flashy as some of the others on this list, but it's a great way to tone down the harsh black and add a little softness to your limo. Blue also works in  your favor because many people see it as a trustworthy color, leading to more passengers seeing your brand as the one they trust most.
Purple Limousines
Don't want your limousine fleet to see like every other fleet out there? Opt for a bright or deep purple. Purple represents a creative and unconventional personality. For any passengers looking for something just a little different, they'd choose your business over some others. The reason is simple – the creative purple personality draws in anyone who craves something new and unique.
Yellow Limousines
No, it's not to disguise your limousines as taxis. Yellow reflects intelligence and always striving for something better. Who wouldn't love that combination? Paint your custom limousine yellow to tell all your potential passengers that your business is the intelligent choice and will always work to make every ride better than the last.
Orange Limousines
Who could resist a friendly, sociable brand? Put your likable personality on display with an orange limo. It's a slightly uncommon limousine color, but it's a unique option to show that limos don't always have to be so serious. Try it on a party bus or even a Hummer limo. Add one to your fleet and your brand could seem more approachable.
Choose A Limousine Color For Your Brand
You don't have to stick with a few choices. There's an entire rainbow to choose from. You don't even have to settle on just one. With a little planning, you could easily create a design that incorporates several colors to showcase your brand's unique personality. Think about the personality you want to be known for. Choose the right colors and your target audience will gravitate to your limousine fleet.
Have a color scheme in mind? Contact us to create the perfect custom limousine with any limousine color you want. 
Image: Procsilas Moscas