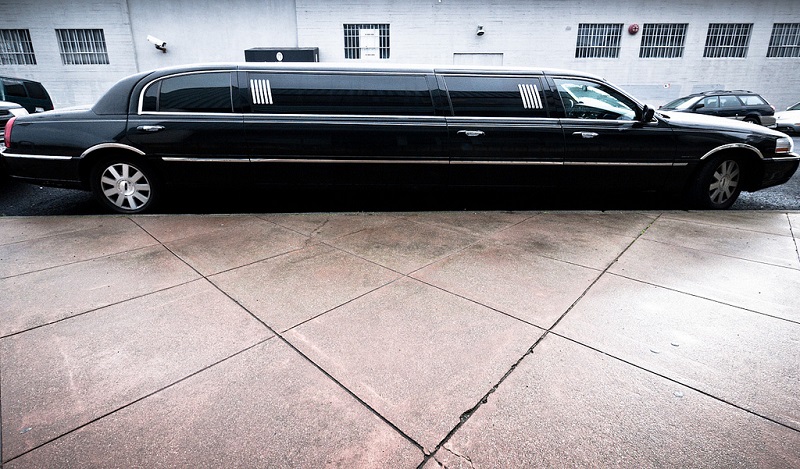 Flagship Vehicle Tips
Flagship Vehicle Tips to help your business. Turning your new limo into the flagship vehicle of your fleet means taking special care in customizing the limousine. This won't be just another vehicle for your fleet. This is the flagship and it should stand out from the rest.
No matter how luxurious and elegant the rest of your fleet already is, your flagship vehicle should be even better. This is why most businesses purchase a new limo and have it customized for this specific purpose. If you're ready to give your passengers an even more impressive option, it's time to add a flagship limousine.
     Purpose Of A Flagship Vehicle
Among car manufacturers, the biggest and most luxurious model is typically the flagship vehicle and the same applies for your limousine fleet. These are the vehicles you think of the elite driving and riding in, such as company CEOs and celebrities. Think of it as the leader of your fleet. You wouldn't want anything other than your best limo serving in this honored position. So, start with a new limo and make that the flagship vehicle of your fleet.
Make It Exude Confidence
When someone slips inside your flagship limo, they should immediately feel more confident. It's the same as putting on a custom tailored suit and suddenly feeling as if you're already CEO of a highly successful, multi-billion dollar company. This is the time for sleek, elegant and powerful. If the limo doesn't make people stop and stare, it's not doing its job. If you have multiple chauffeurs, this is the vehicle they should be fighting over to drive.
No Limits To Luxury
Let the flagship vehicle of your fleet pull out all the stops on luxury. Use the softest leather, hand stitching, crystal glassware, spotless chrome trim and the quietest ride possible. Take a cue from Lincoln's new flagship – the 2017 Lincoln Continental. Focus on the passengers' experience and opt for highly customized versus standard. You don't have to go to extremes, but small touches, such as having touch screens versus buttons, goes a long way for your flagship.
Showcase Your Brand's Image
One of the most important things your flagship vehicle should do is showcase your brand's image. For instance, if your brand is known to be about having fun, a more whimsical flagship works best. If your brand's known for making the average Joe feel like an A-list celebrity, something more elegant and professional is better. Use your flagship limo to let every passenger know what your brand stands for. From the moment they see it, they'll associate the quality of your limo with your brand.
Imagine What VIPs Prefer
While you don't need something catered to the most elite VIP, such as the new 2017 Presidential limo, you should keep in mind what most VIPs want in a limousine. Use these standards to add special amenities and features that may not be in your standard limo that's designed for prom couples.
Imagine what you would want in a limousine if you could have it all. List every feature, from model and engine to bar design and seat trim. You may not include every one of these features in your new limo, but odds are, you'll include most of them. After all, if you don't find it that impressive, it's probably not a good flagship.
Flagship Vehicle Tips For Your Fleet
When you're ready to set a limousine as the flagship vehicle of your fleet, start by buying a "new limo".  In many cases this will mean buying a new stretch limo for sale. Think of it as a blank canvas to improve your brand and passengers experience. You want nothing but the best because this is the limo that most customers notice first. Make a great first impression and you'll have no problem filling the rest of your fleet with passengers regularly. We hope these Flagship Vehicle Tips are helpful for your business.
Looking to add a new limo as your flagship? Let American Limousine Sales help you find the perfect limo and customize it to your specifications. 
Image: Charles Nadeau