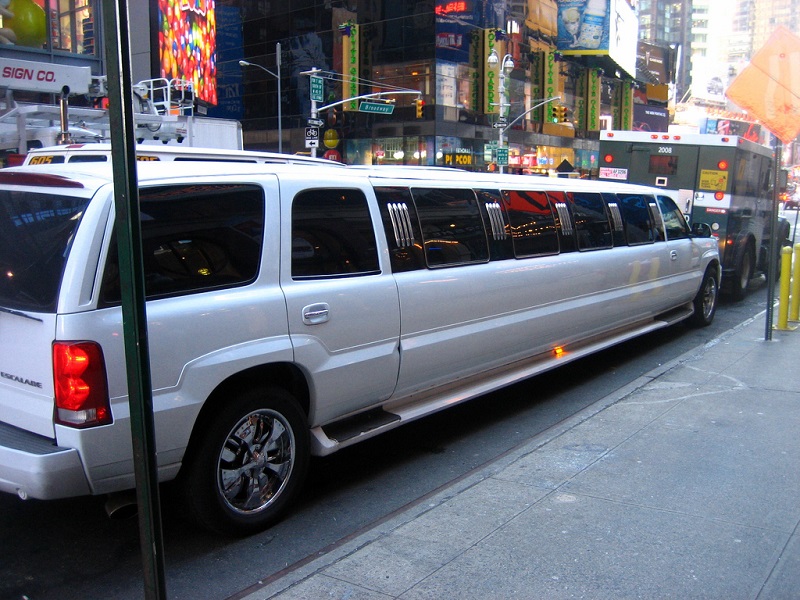 Custom SUV Limousines
Custom SUV limousines are gaining in popularity. While at one point, they were rare due to higher fuel costs, they're making a comeback and passengers are loving them. You'll still want a few cars in your fleet, but adding an SUV helps you appeal to more customers.
Customizing an SUV limousine allows you to make a big statement. Think of them as the bigger, more powerful versions of the rest of your fleet. If you want to work with larger groups, SUV's are the perfect choice. If you're still not convinced, these are just seven of the reasons many limousines companies are adding a few custom SUV's to their fleets.
1. Fit More Passengers
Depending on what type of SUV limo you stretch, you can fit up to 20 passengers. For larger groups, this means only having to hire one limousine. Since many of your competitors likely have at least one SUV limo, you'll need to customize yours to stand out. Play around with colors, amenities and seating arrangement to provide a completely unique experience.
2. Provide More Room
Fitting more passengers is nice, but not if they're crammed in like sardines. Custom SUV limousines make the best use of the extra space. When you have as many as 20 passengers, you're going to need plenty of legroom. More space means more room to re-arrange the seating to make it easier for passengers to move around a little or stretch their legs during the ride.
3. Encourage Parties
Many people hire limos for parties. From bachelor/bachelorette parties to groups just wanting to party between club stops, it's a massive market and you'll need custom SUV limousines to attract this type of audience. Adding in custom lighting, superior audio systems and an unique bar give your SUV limos an advantage and help you attract more than just couples and business executives.
4. Offer An Impressive Alternative
With standard stretch limos being so common, some of your passengers just want an impressive alternative. Custom SUV limousines turn heads more often than their smaller counterparts. Let's face it – bigger is sometimes better. You want to offer your passengers a wide variety of options and having a custom SUV limo on hand does just that. It's an impressive alternative that will make passengers and your profits happy.
5. Smoother Rides
The higher ride height helps provide passengers with smoother rides, especially on city streets full of potholes. While it's a small difference, it's one your passengers might notice. The best part is with a few customization's, you'll have an unique SUV that provides the smoothest ride possible.
6. Don't Have To Give Up Fuel Efficiency
Depending on the type of suv limousine for sale you choose to customize, you may not have to sacrifice much in the fuel department. The larger SUV's still take far more fuel than cars, but mid-size SUV's offer a balance between more passengers and fuel efficiency. This is ideal if you want to offer SUV's, but don't need the larger ones that fit 20 passengers. By customizing one of these, you appeal to passengers who enjoy riding in SUV's, but are also more environmentally minded.
7. Offer Better Amenities
More room equals more room to play. If you dream of an amenity filled limo, custom SUV limousines serve as a blank canvas to make your dream come alive. You finally have more space for the epic bar you've always wanted to include. Add in a small DJ area. Offer larger flat screen TVs or even a curved TV. The fact is, you're able to offer bigger and better amenities. It's your chance to wow any passengers who may be used to standard limos.
     Custom SUV Limousines Are A Must
They don't have to take over your fleet, but adding one or two custom SUV limousines to your fleet will make a difference. You'll attract a new group of customers and gain more word of mouth promotion. If a new one is out of your price range then getting used SUV limos for sale is a way to go. Plus, it's kind of hard not to notice a large Hummer H2 or Cadillac Escalade limo going down the street. Add a recognizable logo and even more people will notice.
Looking to add your own custom SUV limo? Contact our highly experienced team today to discuss your project. 
Image: Sittered