When you think of a limousine, the first thing that comes to mind is a vehicle with a long body and a solid top. You might think about the bar, entertainment features and fancy seats on the inside as well.
That being said, you probably don't think about going around with the top down or the windows open when in a limo. After all, a limo is designed to be a fine and fancy vehicle that is properly insulated.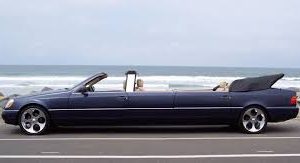 A solid hard top can especially create plenty of spots for light fixtures or speakers. It will also keep sounds from escaping the passenger area. It will also support the tinted windows by establishing a seal to keep things out of the inside of the car, thus ensuring the privacy of all the people inside the vehicle.
Now, what if you found out that you could actually get a limo that is also a convertible? The idea of combining the two types of vehicles together sounds unusual but it does exist.
Convertible limousines are certainly real. They are exactly as you might think they would be – vehicles that have open roof surfaces. Specifically, the roof can be moved up or down depending on the need you have.
How This Is Organized
A convertible limo works with a standard roof material. This is made with a flexible vinyl surface. it will create a good seal around the inside of the passenger area while also staying strong in many weather conditions.
The vinyl roof is separate from what's used on the driver's area. The driver section will still have the same hard top that a typical limo would have. This is to allow the privacy partition to continue to work well enough.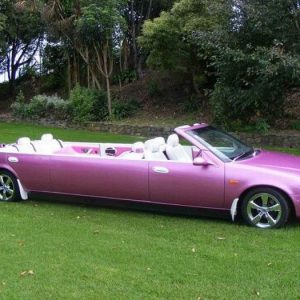 A control will be used to get the roof to move inward or outward. It typically entails a button in the driver's area. It may take a few minutes to get the roof to fold upward when a motor is used, what with the roof being intricate and needing to be protected from rapid or harsh movements. Sometimes the roof will have to pushed up or down manually although a handle may be included to make it easier to get a good grip here.
The limo roof is often designed with a single body with several folding points. These are spots where the roof will bend in and out so it will be easier to store. This will be moved into a simple storage area.
You will more than likely have to keep the vehicle stationary while opening or closing the limo. This is to keep drag down while the roof is moving.
Also, the roof might move upward and protrude out from the main limo body as it is folding. Keeping the vehicle stationary helps as you will not risk the roof being hurt by any low clearance items you might come across while the roof is moving.
In many cases a small covering might be found in the middle part of the limo. This is used to support the windows in the event that they aren't one-piece windows on each side. This does add a bit of a unique look to the limo when it is used properly.
When organized right, the convertible limo will offer a great look. It will create an appealing experience that is different from anything you might expect to get out of a limo.
How Big Is the Limo?
The length of a convertible limo might be limited. This is due to the extended body of the roof and how it might be a challenge to work with a much longer roof.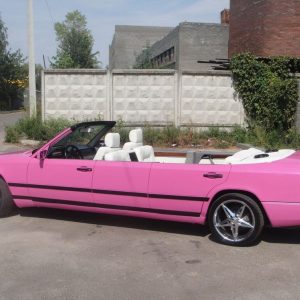 A convertible limousine will typically be about 80 to 120 inches in length. This is long enough to where the roof will be easy to manage while enough people and added features can be included on the inside. Anything that is far too long might not be all that easy to fold up when the user is done with it.
The limo can also fit about seven or eight people at a time depending on what you use. This leads into the next key point about a convertible limo.
Seat Belts Are Important
Although it is easy for people to move around the cabin of a limo while in motion, this is not something you could easily do in a convertible limo. When the top is down, seat belts must be used.
The good news is that a convertible limo will contain seat belts all around the seating areas. It will have enough for seven or eight people or however many are to fit in there. These seat belts are essential as they protect the passengers from difficult rides, a point that leads into the next section.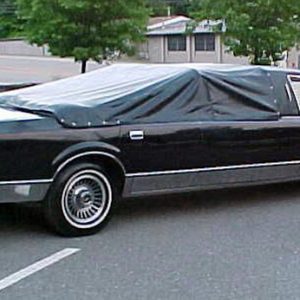 What About the Suspension?
The suspension on a convertible limo will vary based on the model you get. The suspension should be tuned to where it offers a smooth ride. It may even be upgraded depending on the vehicle you choose.
Either way, the suspension should be designed to where the ride will be comfortable without any bumpiness. This is crucial when you consider how a bumpy ride could result in things falling out of the cabin.
Does the Roof Have Lights?
The roof on a convertible limo typically does not have any lights on it. Sometimes a few smaller bulbs might be added on a few parts of the limo roof although it will require a bit of wiring to make it work.
Depending on how the roof is organized, there might be some solid spaces in the middle or end parts of the passenger area. Lights are typically added on those spots to create a bit of illumination to make up for cases where the lights in a spot might not be easy to see.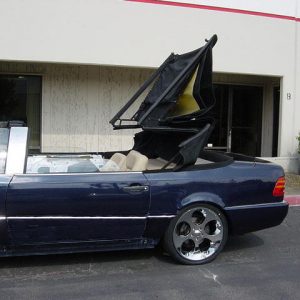 The design on the roof should be checked based on how it will look when it is closed up. It should give you a clearer idea of how it will look.
Does It Still Have the Traditional Features?
Your convertible limo will still have many of the traditional features that you've come to expect out of a more conventional one. It will still have a great bar area and plenty of comfortable seating areas. It will also have a privacy partition between the passenger and driver sections.
A good stereo system will still be included as well as a great air conditioning and heating setup. Those features may not work all that well when the top is down, what with the sound and feeling of the wind as the car moves getting in the way of such things.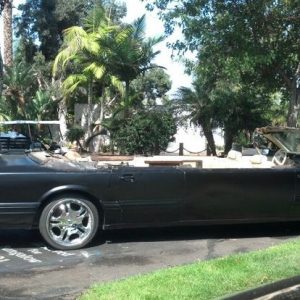 The bar area can always be fun to enjoy but it might be easier to use when the roof is up. It may not be easy for people to enjoy drinks at the bar when the roof is up. They might not be able to easily get to some of the spots where the drinks are being served at.
Every limo is different in terms of how it is organized. You might be impressed at how well it will look as you're aiming to get something that looks nice.
Why Would You Get a Convertible Limo?
Now that you know what makes a convertible limo so special and different, it is time to answer the biggest question you might have about it. Why would you want to get such a limo?
The key reason why you'd want one is to have a model that is versatile. You have a convertible that works as a standard limo for professional use but it can also be opened for more recreational purposes.
This will especially be perfect when you're looking to transport people to more festive events. This is great for bachelor parties, birthday parties and other informal events.
Of course, there is also the fact that a convertible limo is different from what you might expect elsewhere. A convertible limo can be marketed to potential clients as a special vehicle that is different from others out there.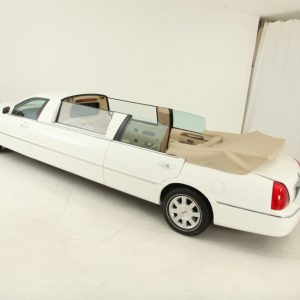 When Should a Convertible Be Open?
You might also ask when you should consider having a convertible open and ready for your use. You can always have a convertible open during some of the warmer times of the year. It can be open during the summer season when the air is great and the wind in everyone's hair will be calming.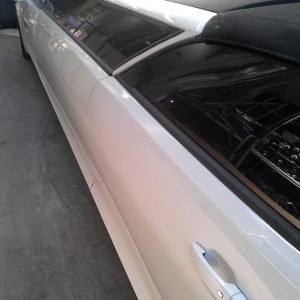 This could also be open during the evening hours provided that the conditions aren't rough. The view of the stars and the city lights from out of the limo only makes this a little more unique and relaxing.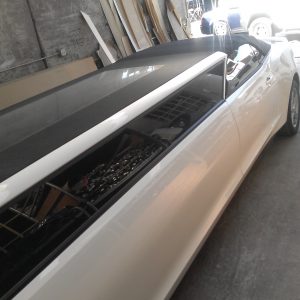 You should still ask your clients about whether they want to have the roof open at a given time. You should have full control over how the roof is to move up or down. When chosen right, you'll have a limo roof that is easy to move up and down.
Conclusion
The choices you will have to look for when finding a limo can be varied but it helps to find a choice that is unique and special in some way. A great convertible limo is a popular choice that deserves to be seen.
The arrangement of a convertible limo is a special feature that deserves to be seen. This kind of limo offers a beautiful appearance and makes for a different style that is special and attractive. You'll love to use this limo when transporting people around a variety of casual and relaxed places.