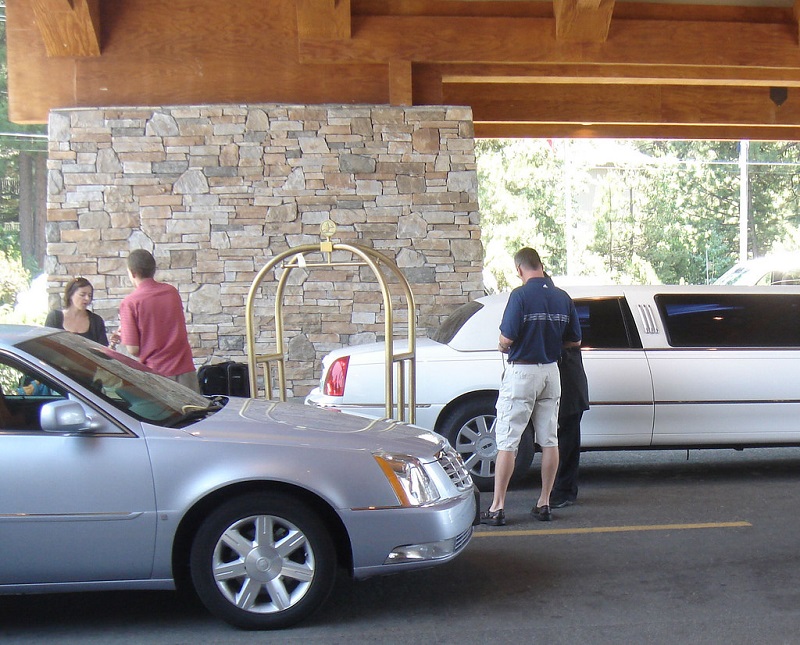 8 Features To Include In Your Hotel Limousine Fleet
Everyone has their own idea of what a luxurious limo should be. All of your hotel guests have high expectations, but your hotel limousine fleet will easily exceed those expectations if you make sure your limos are equipped with eight must have features.
Whether you're buying new limos to add to your hotel's fleet or you need to make some customization's, make these features a priority. Naturally, all these features can be customized to match your hotel's brand and to make the limo even more luxurious.
     Hotel Limousine Fleet – 8 Features
     1. Leather Seats
Nothing's quite as luxurious as supple leather seats. The moment your guests slide into their seats, they'll instantly feel like a VIP. Of course, clean-up is also easier, but that's not what your guests are thinking about. They're just enjoying custom designed leather seats to relax in. The more comfortable the seat, the happier your guests will be.
     2. Surround Sound System
The sound in your limos is just as important as the seating. Provide your guests with the latest surround sound system to make their music and videos sound incredible. While they're riding, they want to shut out the world and this is the perfect way to do it.
     3. Flat Screen TV
A high resolution, LED, flat screen TV is a must have feature for any limousine in your hotel's fleet. In other vehicles, guests are limited to small DVD player screens. Give your guests something much better and they'll love every minute of their ride. Having a TV with the latest technology for streaming and integrating with their phones and tablets is even better.
     4. Tinted Windows
If your guests wanted to be stared at while riding around town, they'd have taken a taxi. Guests expect limousines to offer privacy, such as tinted windows. Not only do the windows prevent bright lights and sunshine from blinding them, but it also keeps prying eyes at bay.
     5. Intercom System
Yelling up to the driver isn't exactly classy. Plus, it's hard for either party to hear each other. Your limousines need to be equipped with an intercom system to give your guests privacy while making it easy to communicate to the driver. If a guests changes their mind about a destination or has a question, they'll be able to talk to the driver clearly.
     6. Beverage Bar
Everyone expects a limo to have some form of beverage bar. A custom bar is better, as it reflects the style of your hotel. Make certain to build this feature into every limo in your fleet. Stock it with your guests' favorite beverages and they'll enjoy their limo ride twice as much.
     7. Sun/Moon Roof
Some guests love being able to look up and enjoy the view from a sun/moon roof. It also adds unobtrusive lighting. There's something about seeing the world through one of these that makes everyone feel luxurious and special. Give your guests what they want and they'll keep coming back for more.
     8. Bluetooth Connection
Connections for all your guests' devices is a must. What if they forgot their cables, but want to play their favorite music from their phone? Incorporate Bluetooth connections into the vehicle to allow guests to stream music, view videos on the flat screen and talk to others over built-in Bluetooth speaker.
     Do Your Limos Add Up?
Your hotel limousine fleet doesn't need to include anything quite as decked out as the presidential limo, The Beast, but your guests do expect certain features. While an armored exterior isn't one of them, they want a limousine that makes them feel as welcome and pampered as the hotel room they're staying in. If you want to provide limousines, make sure they're the best limousines possible as they are a reflection of the hotel itself.
Need a new limo with all these features or want to customize an existing one? Contact American Limousine Sales today and we'll be happy to help you get the perfect limos for your hotel.
Image: Rob!