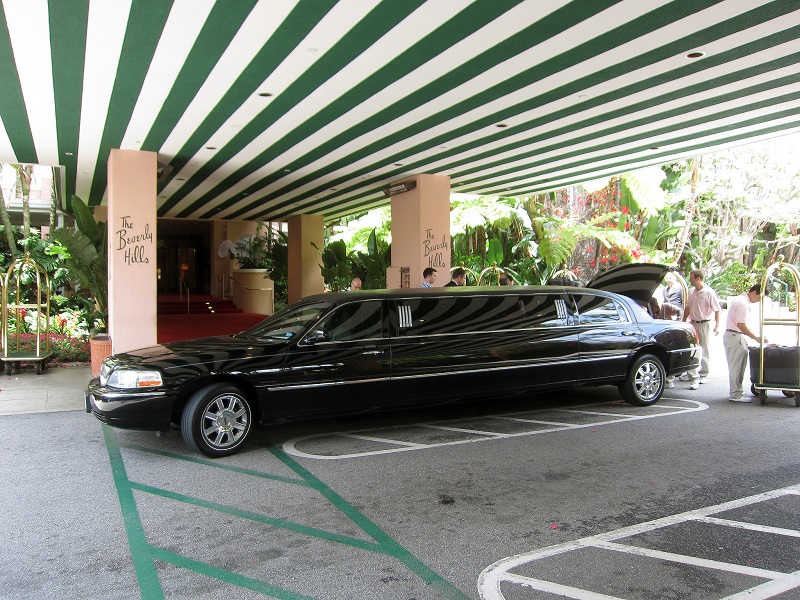 Your Hotels Limousine Fleet
Your hotel's limousine fleet serves two purposes – providing your guests with luxurious transportation and impressing them so they return. If your fleet is missing even a single crucial element, your guests might not be quite as thrilled as you might hope. The main key is to know your guests and what they want most.
For many hotels, your guests are business travelers, looking to mix work and pleasure. Even while traveling to and from events and client meetings, they want a pleasurable ride to take their mind off work temporarily. Give them exactly what they want and they won't hesitate to stay with you again and recommend you to their colleagues. With an estimated $1.25 trillion spent on business travel in 2015, you want to make sure you're the hotel travelers want to continue staying with.
Your Hotels Limousine Fleet – 6 Things To Include
1. Varying Options
Every guest isn't going to need the same type of limo. Your hotel's limousine fleet needs several options, such as a full stretch, mid-size and even a corporate sedan. All provide luxury, but cater towards different guests. For instance, if your guest plans to conduct a meeting while traveling from one destination to another, you'd want to provide them with a larger limo with plenty of room and equipment to allow them to display documents, slides and more.
You also want each limo in your fleet to be customized to match your hotel's brand. Offering branded limos in varying sizes and features ensures your guests always get exactly what they need.
2. Entertainment
Entertainment is always a must. Even on flights, 57% of business travelers relax with in-flight entertainment and your limousine fleet can offer far better than one or two movies. Provide an array of selections or even streaming options if possible. Include both a television and stereo system. For a true luxury experience, customize your limos with surround sound.
3. Built-In Wi-Fi
Mobile carriers aren't exactly generous with their data, but if your limousines have built-in Wi-Fi, you'll make a lasting impression. Today's travelers don't just look at leather seats as luxury. They also see unlimited data as a luxury. If possible, offer it so guests can take care of work on the go, video chat with loved ones back at home or just stream their favorite musice.
4. Ample Room
It should go without saying that every vehicle in your fleet should be roomy. No one considers a cramped limo or sedan luxurious. After sitting cramped up at a desk or in a meeting room, they want to stretch out their legs and still have room to sit down briefcases, laptop bags and more. This is especially true if several guests are traveling together.
5. Full Privacy
Your guests could easily call an Uber or taxi, but they're choosing one of the limos from your fleet to not only have a more comfortable ride, but full privacy. Ensure every limo has a privacy partition so travelers can discuss sensitive topics, such as major business deals, or just feel free to talk to each other without worrying about what the driver might think.
6. Food And Drink
Nothing says luxury quite like being able to relax on supple leather seats while sipping a favorite drink and eating a quick snack. Equip your limos with bars and small refrigerators complete with your guests' snacks of choice or your guests can bring their own food to store. After a long day at a conference, a guest might just want to relax in private with a glass of wine while traveling back to the hotel and your fleet could provide them with this luxury.
Please Your Guests
The most important thing when buying limos or customizing limos for your hotel's limousine fleet is to think about your guests. Providing them with simple luxuries, such as entertainment and drinks, makes their stay at your hotel memorable. It shows them you care about their needs. It could be the deciding factor when they make their next trip.
Is your fleet lacking a few features or it needs some upgrades? Contact American Limousine Sales to customize or even add limos to your fleet.
Image: Alan Light