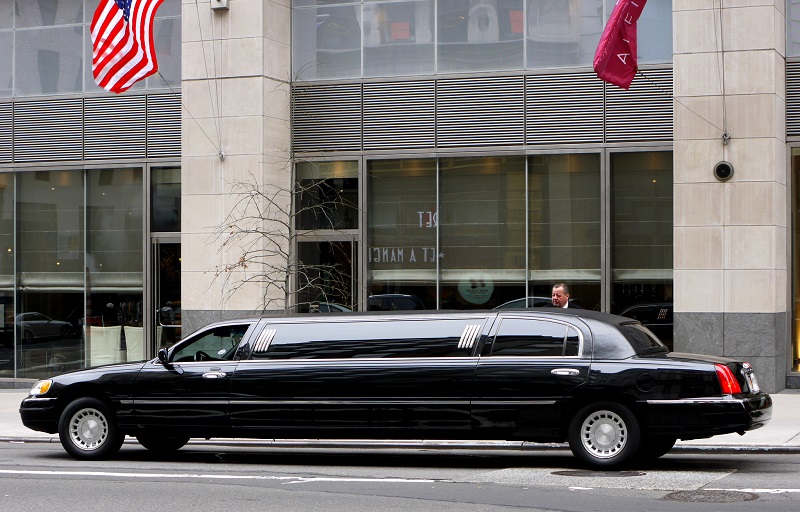 5 Vehicles That Make The Best Limousines
If you're considering stretching a vehicle for a custom limo, you might want to consider one of these five vehicles that make the best limousines. While they're far from the only vehicles you can stretch, these are some of the most popular. Their long histories as limos have set them apart from other cars and SUV's.
Some vehicles are just better made for stretching, though most vehicles can be stretched. These five offer the best combination of comfort, safety, room and luxury. It's one of the main reasons you see so many of these vehicles in limousine fleets all around the country.
Lincoln Town Car
The longer body style makes it ideal for transitioning into a stretch limo. This model has served as the go-to for years. When stretched, it'll usually fit 6-12 passengers. There's already ample room inside the vehicle before it's stretched. This allows for more customization once stretched and plenty of floor space. As a luxury vehicle already, the focus is only comfort, which passengers love. Along with the Town Car, Lincoln MKT's make great limos.
Cadillac XTS
A quick look at some of the top presidential limos and you'll notice several Cadillac and Lincolns. Though most Cadillac models work well as limousines, the Cadillac XTS already has the power and luxury features you'd expect from a limo and that's before it's stretched. This means less work has to go into the engine and amenities to get a good base limo. After that, it's easy to customize. It looks just slightly more elegant than the Town Car.
Hummer H2
Whenever a limo fleet has an SUV limo, you'll likely see a Hummer H2. It's one of the vehicles that make the best limousines, at least as far as SUV's go. The body is already made to accommodate a large group while still offering comfort and leg room. The design instantly makes you think of power, prestige and good times. Once stretched, there's more than enough space to get creative with customization's. Most models fit at least 14 passengers, making it a classic party limo.
Chrysler 300
The Chrysler 300 is just as common as the Lincoln Town Car. Even before being stretched, the vehicle is the epitome of classic elegance. The full-sized luxury sedan offers a longer, wider body that's made for stretching. The vehicle is designed for not just luxury, but speed and smooth handling. If you want a limo in your fleet that provides an easy, memorable ride, this could be the perfect model to choose. Once stretched, it fits 6-12 passengers.
Cadillac Escalade
There's a reason there are two Cadillac's on this list. The Cadillac name is synonymous with luxury while still offering some of the best safety features and a smooth ride. The Cadillac Escalade is a classier SUV limo than the Hummer H2 and offers room for up to 20 passengers once stretched. As with the H2, the wider SUV body makes it easier and safer to stretch than many other smaller SUV's and vans.
Vehicles That Make The Best Limousines – Other Considerations
Obviously, this is just a short list of the vehicles that make the best limousines. All of these are common and prices vary greatly. If you're looking for something just a little different for your fleet, you might want to consider even more luxurious options, such as a Rolls Royce, Mercedes or Audi.
Before choosing a vehicle to stretch, consider the existing body style. Longer, full-sized vehicles are able to safely stretch longer than smaller sedans. This means more passenger room. Most vans and SUV's can be stretched, but think of the end result. You want the limousine to look like an elegant limo, not just the longer version of a soccer mom van.
Choose What's Right For You
In the end, it's up to you to choose the right vehicle for your growing fleet. Think about average number of passengers, cost of stretching and what features already exist in a vehicle. These five aren't just great starter limos, but classics that will live on for years to come. If you're ever uncertain, choose one of these and your passengers will love it.
Looking to have a vehicle stretched and customized? Contact us today at American Limousine Sales to discuss all your options.
Image: Mic