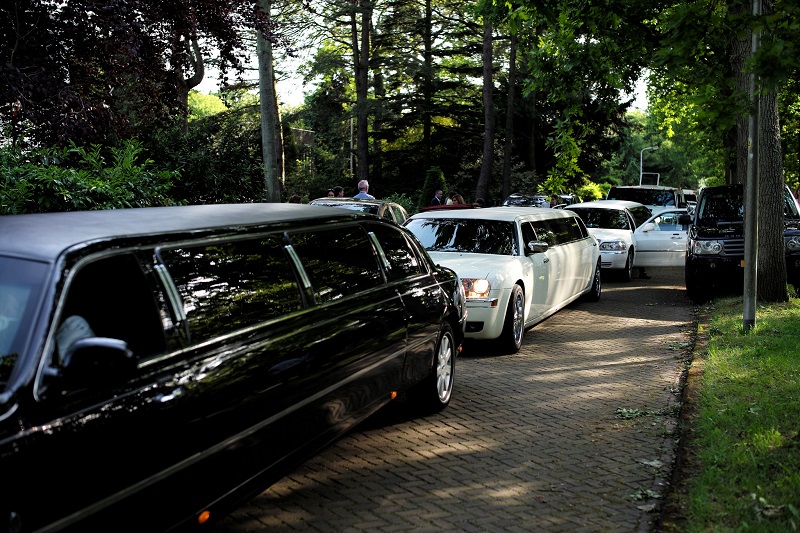 5 Limousine Services
Your hotel limousines aren't just for transferring your guests to and from the hotel. Supply limousine services for a wide variety of activities and events. Here are 5 Limousine Services, Other Than Transfers, that you can provide. They don't even have to all be just for your guests.
Some hotel owners limit themselves with one or two limos, using them to transfer guests to the hotel from the airport. Let your guests and even surrounding businesses rent your limousines for different services. Once you see everything you can do, you'll want to add at least a few more limos to your fleet.
     More Than Just Transfers – 5 Limousine Services
Weddings
Some couples rent out reception rooms at beautiful hotels for their weddings. Why not give them the full royal treatment by providing limo service as well? The couple could rent the limo to go around the area and even the airport, picking up special guests, such as parents and close friends. Of course, the limousine would then pick up the bridal party, allowing them to arrive in style to the ceremony and then the reception.
Birthday Parties
If your fleet includes a party bus, rent it out for birthday parties or concert parties. A custom branded party bus shows your hotel knows how to have fun. Guests and even other hotels needing a party bus rent your customized bus for large groups to party throughout the day and night safely. Simpler, more elegant birthday parties could easily rent a stylish limousine from your fleet. Providing special amenities just for parties makes the limo even more attractive.
Go beyond just birthdays. Bachelor/bachelorette, proms and girls' night out parties are all great reasons to rent out your party bus or limo.
Special Tours
Why send your guests on standard tourist tours with groups of strangers? Set up special tours that guests can purchase. These could be scenic drives to tour the most beautiful areas comfortably. Show off the history in the area with a chauffeur who knows all the interesting tidbits as guests marvel at the sites and learn at the same time.
Get creative and even add in custom snacks, drinks and/or audio to make the tour special. For instance, a coastal tour might include audio of soothing waves and special wine and drink from the area.
Anniversaries
Many couples head to hotels to have some piece and quiet for their anniversary. It's supposed to be a romantic getaway, so help by renting out your limousine and helping the couple plan a full day of romantic fun. Start with a peaceful lunch, some sightseeing and finally a romantic dinner at one of the finest restaurants in the area. Throughout the trip, they'll sit in your custom limo, relaxing with each other and feeling more in love than ever.
Conferences
Conferences are nothing new at hotels. Depending on the hotel, it could make up a large portion of your business. You're probably already using your limos for transfers during conferences, but why not rent them out for more than just transferring attendees back and forth?
Many businesses hold conferences and major meetings at restaurants, event centers and even their own businesses. Let all area businesses know that your limos are available to rent. In this scenario, it's best to have special limos on hand that are for renting out to non-guests, so your guests have limos available to them when they need one.
Diversify Your Services
Supply limousine services to your guests and surrounding businesses. There's no reason you should have a fleet of limousines sitting around doing nothing but going back and forth to a few locations. You'll find that the more services your limos offer, the more they'll be used. Plus, if you've customized the limos, you'll also be advertising your hotel anytime someone rents one. Check out our new limousine videos here.
Consider offering limo rental discounts for anyone who's stayed with you before. This gives them an incentive to rent from you and they'll also recommend your hotel to others.We hope you have enjoyed these 5 Limousine Services and please check back again soon.
Need to build your fleet more before you supply limousine services? Find the perfect limos and get them customized at American Limousine Sales today. 
Image: Roman Boed