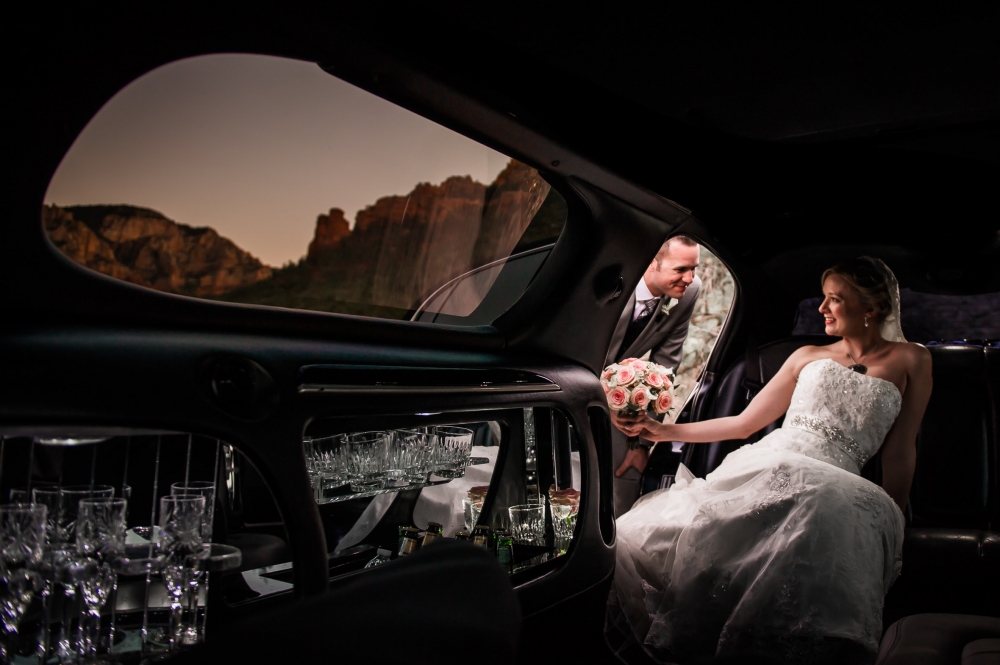 Wedding Limo
A limo can be a great vehicle to have for a wedding. A good wedding limo is one that will provide the bride and groom with a luxurious place to be in to or from a wedding. This is especially great when you consider how romantic and beautiful such a luxury vehicle can be.
Still, you have to watch for what you are doing when trying to offer a wedding limo for that special event. There are many good points that can be followed as you are aiming to get the most out of using your quality limo for such a special occasion. You must especially think carefully when you're planning on actually buying the limo that you want to rent out to other people.
Having a great limo is worthwhile for weddings but it won't be worth anything if you can't get it available for everyone to use. You have to work with plenty of pointers for making it easier for a limo to work the right way for any demands.
10 Key Considerations
As great as a wedding limo can be, you have to make it available at times that are sensible and appropriate for the wedding season. Wedding limos are very popular among many couples. They are often willing to reserve their limos months in advance. This is to ensure that they will have the right limos as needed.
With this in mind, it is critical to look into the various technical aspects of the limo. These include points like how easy it is to clean off the interior, how well the oil can be managed and how you can maintain tire pressure. Anything that is easy to handle and work with is certainly welcome as you will understand how well the limo can be run while making it so the turnover between clients is minimal.
You should make sure your limo is maintained and prepared well enough to where it will be available for use for a wedding. This is to see that your limo will be ready and that you won't be rejecting anyone who really needs to use your limo at a specific time. This is critical given that you need to get plenty of clients out there if you want to actually make money when renting out your limo for weddings.
Of course, the selection might be limited on any day so that only makes it all the more important to get your limo out. This is especially to show that you're available and that you're there to provide people with the limo services that they want, especially at times in the year when weddings might be more popular.
Look At the Size
The size of your wedding limo needs to be carefully considered. You should have something that is long enough for a couple to fit in while still being relatively intimate and enjoyable.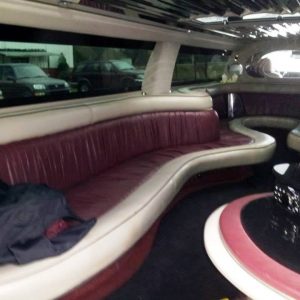 Meanwhile, a longer limo could always be used in cases where you might want to have other people in the limo to go with the couple of honor. Many bigger wedding limos can handle fifteen or more people at a time. You might want to get a larger limo is you want a wedding to be a more social affair with a greater number of people involved.
The size should be something that all people are comfortable with while in the limo. This has to be checked carefully to see that you've got a limo that all people will have enough space in.
Get a Photographer In There
Every couple will need to get a wedding photographer into a limo. The photographer can take pictures of all the different scenes around the limo as well as scenes of the newly married couple.
You need enough room for the wedding photographer in the limo. Regardless of its length, there should be space for the photographer to be in without disrupting anyone. The photographer should be in a spot near the end of the passenger cabin to where that person can take pictures but still not be overly disruptive to anyone in the vehicle.
Of course, you could always choose the particular photographer you want to work with but you have to be cautious in this case. The photographer must also be modest and sensible when it comes to getting the photos taken properly. That person should always be professional and prompt when it comes to seeing what might come about within the limo. Having a limo that ensures that the photographer is far away enough from the couple will certainly be ideal.
Look For Privacy
Privacy is always a premium when it comes to being in a high-end vehicle. Typical limos come with great privacy dividers. These are made with a retractable space that divides the driver's area from where the passengers are sitting.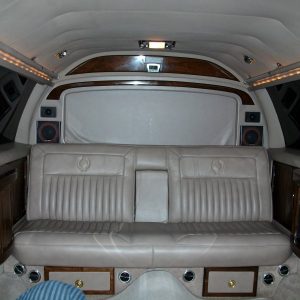 It is a necessity to see that you're offering enough privacy for everyone in the vehicle. Therefore, the privacy divider in your limo should be built to last and thick enough to keep the driver from hearing anything or being distracted. The key is to allow the people to have fun while staying private.
On a related note, good tinted windows are a must for any wedding limo experience with your vehicle in question. These will keep people from looking into the limo from outside of it. This allows for an extra sense of privacy.
Find a Nice Color
A great part about wedding limos is that they can be found in many colors. You should offer a black or white limo for a couple's desire.
Black and white are clearly the most commonly found colors that you can find when looking for wedding limos. These colors are popular for how they are capable of blending in well in many spots.
In addition, you can get the interior to be something that contrasts from the outside in many cases. A black interior may be great when you have a white wedding limo exterior. This creates a detailed appearance that stands out and makes the wedding more entertaining.
Look At Your Bar
A great limo will come with its own little bar area complete with a series of glasses. An ice cooler should be included to make whatever is being offered chilled and easy to handle. Check the limo bar area before you buy a limo so you can see that it's a spot that the couples that hire your limo will enjoy.
Experience a Great Lighting System
The lighting used in your limo should be reviewed well. A great limo will come with fiber optic lighting features to make it easier for light to go all around the place.
A strong lighting system can make a real difference when you're aiming to create something appealing. Such a system can work with a dimmer feature in some cases. You can even find a choice that offers many colors.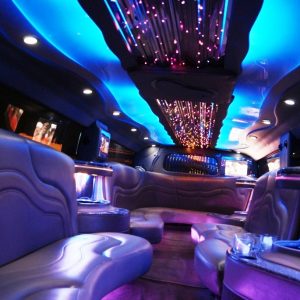 A great lighting feature will create an intense and beautiful mood in any spot. This especially comes as the lighting will stand out and offer a great design. Check carefully when finding a limo to see if it's a choice that will let your clients enjoy the special experience.
Look At the Stereo System
It is important for a couple to use the stereo system in your limo for entertainment purposes. A typical wedding limo will come with its own media center with a CD player or even support for a portable media device. A good playlist can be used on the CD or device with the favorite songs of the two people who are heading out to the wedding. This can often entail songs that have important meanings to these people.
Getting a wedding limo with a great sound system will make a real difference. This should come with a setup that is easy to configure and allows the couple to play back their favorite songs. After all, this is much more entertaining than just heading out to the wedding in silence.
Create a Comfortable Ride
A driver should be able to give a couple a great ride without being bumpy or otherwise hard to get around in. Make sure you check when buying a limo to see that it's a model that has a good suspension that is easy to handle and won't be hard to utilize.
Of course, your driver should be well-versed in knowing how to handle your limo. The driver should be able to communicate with you in terms of what features are in the limo and how to use it the right way. More importantly, a driver should be someone who cares about the party.
Watch For Locations
A wedding limo can get to many great spots where a wedding can take place at. It can get to a church, a hotel, a country club or any historic venue of interest.
No matter where the wedding is to be held, the wedding limo should be capable of reaching an appropriate space that it can park in. You should buy a limo based on the spots that you plan on bringing it to so you can actually find something large enough for everyone without being unable to fit into particular spots.
Remember that the wedding limo that you buy must be unique and special. It deserves to be treated with care and in a unique fashion. After all, when you are running a good limo service, you need to have a model that is capable of giving people the great experiences that they deserve. This can certainly be your key to getting a good profit and to having plenty of satisfied couples.